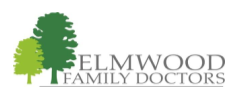 Role: Rota Coordinator 
Hours: Full and Part Time Hours 
Location: Holmfirth and Meltham
Hourly rate: £12.00
Would you like to work in healthcare?
Elmwood Family Doctors is a large, modern GP Practice with an excellent reputation for patient care. We are split across two sites. Our large Holmfirth site has excellent facilities and offers a wide range of services. Our Meltham site is conveniently located in the heart of the local village community. We offer a full range of healthcare services to approximately 15,000 patients across both sites.
This is an exciting opportunity to join a collegiate, supportive team and to make a meaningful contribution to further developing the high standards our team has put in place. The successful candidate will help deliver the Practice's strategic plans and ensure good communication between the management team and all staff. It is vital that the candidate has excellent communication skills and highly desirable that they have experience of working within NHS care.
If you are motivated to make a meaningful contribution to the provision of high-quality healthcare in your local area and work well in a team, this may be the role for you.
The Role
We are looking for a Rota Coordinator to join our team.
The Rota Coordinator will be responsible for the operational and day-to-day management of the clinical and administrative rotas for the practice, ensuring that adequate levels of cover are maintained throughout the practice's operating hours. This will include the maintenance and administration of the systems for the management of rotas and coordinating all types of absences. 
The role will also ensure appropriate and prompt reactions to urgent changes within the rotas are handled and dealt with in a timely manner. 
The successful candidate must be able to work collaboratively with all teams to ensure that work is completed efficiently and accurately. 
The successful candidate will also need to have a flexible attitude towards the duties they are asked to take on and be able to easily adapt to changes.
If you feel that this could be the right role for you, we would love to hear from you. 
Key Duties and Responsibilities 
To assist with providing a comprehensive and high-quality GP service to the patients of this practice by ensuring the daily management of the practice rota's:
This will include (but is not limited to):
Create and maintain the clinical rotas via the computerised appointment system on SystmOne, setting up sessions for all clinicians.

Create and maintain the administration rotas, via Microsoft Excel, to accurately rota administrative staff to cover both sites. 

Ensure holidays and meetings are scheduled and cover is up to date and communicated appropriately, notifying the SMT of potential problems within the clinical rotas.

Monitor clinical staff rotas for changes, managing any absences by reviewing same day availability across the team, working with the Operations Manager to resolve any immediate problems. 

Where locum cover is required, coordinate the locum booking process to ensure that gaps are identified, and appropriate cover organised in a timely manner.

Ensure that appointments are accurately entered onto SystmOne in good time. 

Plan, organise and create the on call rotas to ensure there is a duty doctor to cover on-the-day work each day.

Plan, organise and create rotas for medical student and GPR placements with the surgery.

Monitor and analyse the appointment systems and report any discrepancies to the SMT to assist with the operational running of the practice. 

Deal with first line queries from clinical and administration staff regarding rota queries. 

Respond to urgent unplanned changes to rotas. 

Assisting the Practice Administrators and SMT with ad-hoc duties as the need arises.  
Hours and Location
We're looking for either one full time or two part time Rota Coordinators working Monday to Friday. The hours will be agreed according to the successful candidate's availability.
Our staff work across both of our sites, Holmfirth and Meltham. This flexibility means our staff can build successful working relationships with all of their colleagues, get to know our patients and enjoy a more varied role. The successful candidate will need to be able to travel to both locations. In order to ensure excellent patient service and team work, this is an on-site role and home-working will not be practical.
To apply, please use the following link (please add that you saw the post on Holmfirth.Info", thank you.
https://beta.jobs.nhs.uk/candidate/jobadvert/A3954-22-0425