Find out  the details of  the local organised Walks to take in all that Holmfirth has to offer.
Meet with other people interested in walking: share experiences, inspire and soak in those breathtaking, beautiful views of our surrounding countryside.
Why not also check out our WALKS page with lot's of inspiration of places to walk around Holmfirth, and go tread your own path.
Click HERE to take you back to ALL events
Edens Forest
Hey Wood, Opposite 80 Hall Ing Lane, Honley, Holmfirth, West Yorkshire, United Kingdom
Wreath Making Workshop: Immerse yourself in the festive spirit on Saturday, December 16th, from 10:00 to 12:30 pm at our enchanting woodland site. Join us for a creative and relaxing...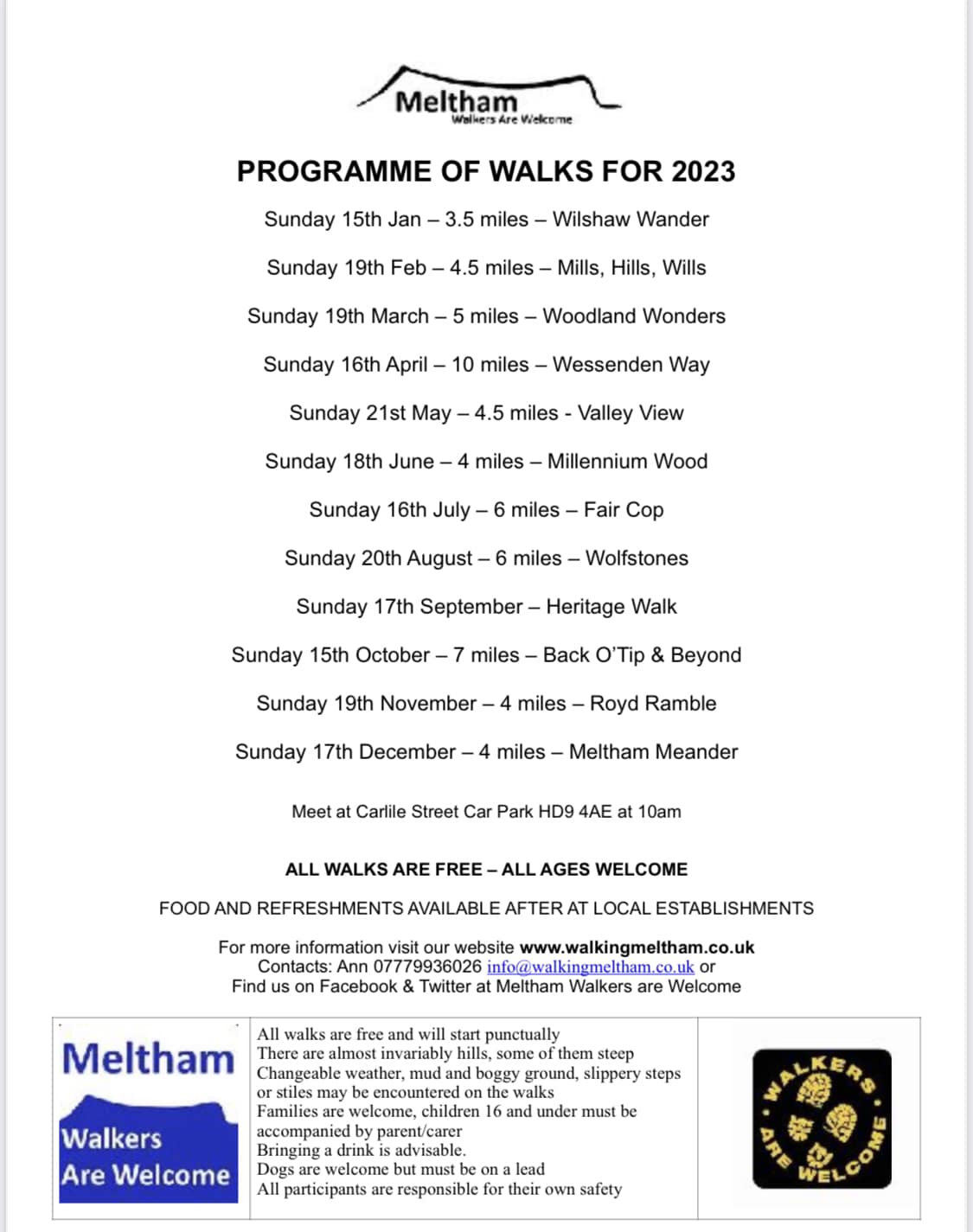 Carlile Institute
Huddersfield Road, Meltham
All walks are FREE and all ages are welcome. Meet at Meltham Carlile Car Park at 10am!