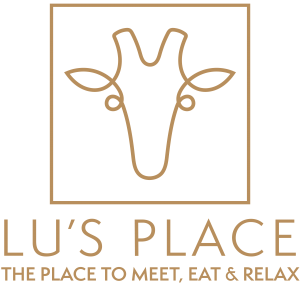 Lu's Place is a vibrant & modern venue nestled in Meltham, Holmfirth. Lu's is surrounded by natural beauty, with the picturesque Meltham Mills Reservoir located a stone's throw away and the café boundary situated on the edge of Honley Woods.
The name and giraffe branding originated from the owner's mum, Lucy who has always had a love and passion for animals. What better way to dedicate a piece of the Holme Valley to her than to open a café in her name!
We will be offering our breakfast menu served until 11.45am that contains a traditional full English with Hinchcliffe's bacon and sausage, toasted sourdough with crushed avocado or a selection of American pancakes. Our lunch menu will feature options from hot and cold sandwiches, paninis, and pizzas, to deli, snacks, and sweet treats. We are committed to catering for everyone so rest assured, we will also have a kid's menu to hand! Our main menu will feature a number of Vegan (V) and Gluten Free (GF) friendly options – not forgetting your four-legged friends with a dedicated menu of dog-friendly treats including our very own puppuccino!
When it comes to dining in you can order at the counter, scan the QR code located on your table to browse the menu, place, and pay for your order or alternatively, a member of our friendly team can offer table service. Please note we are a cashless venue.
A takeout service will be available for those of you on the go or working at Meltham Mills and the local area. Takeout orders can be made in advance for collection at your desired time via our website www.lusplace.co.uk by clicking the 'Order Now' button which will divert customers to our menus via Yoello. Alternatively, feel free to pop in, order and wait at the counter.
We have partnered with ResDiary for all our reservation bookings accessible on our website www.lusplace.co.uk/bookings. We welcome walk-ins but to avoid disappointment at peak periods, we encourage you to make a reservation where possible.
Menus