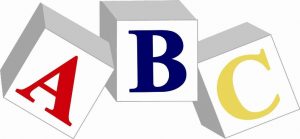 We are looking for a qualified level 3 (will consider level 2) Childcare Practitioner to work with children in our very busy nursery.
Shifts available Monday to Friday, part time will be considered but must be flexible or full time (approx. 30+hrs). Working hours anytime from 7.45am to 6pm. Salary is based on qualification and experience you have and working hours to be discussed.
On a day-to-day basis you will work as a valued member of the team to ensure that all children receive high quality care and support, are kept safe, and receive rich and stimulating play experiences which meet their individual learning needs.
It will be your responsibility to:
Observe, support and extend children's learning
Plan appropriately for children using the Early Years Foundation Stage (EYFS) curriculum for guidance
Maintain accurate and effective children's records
Demonstrate good practice with regard to special needs and inclusion
Ensure that the nutritional needs of the children are met and that Food Safety Regulations are complied with
Learn about current developments in childcare and education policy and practice
Work in partnership with parents/carers and other family members, establishing effective relationships
Who Should Apply?
We are looking for practitioners who are positive, enthusiastic and passionate about childcare. If you are a team player, with a caring and friendly personality, who is reliable and responsible and able to build close relationships with children and their families, we want to hear from you.
A full completed C.V with your details is required to office@abcchildrensdaynursery.co.uk
Please add "As seen on Holmfirth Events" when applying, thank you.