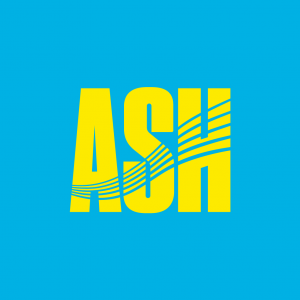 Workshop Manager
Job Type: Full-time, Permanent/Flexible
Inventory Management:
Standardising procedures and developing performance management systems to enable best practice to be shared throughout the organisation
Update and maintain the IMS to provide accurate inventory records, weekly/monthly/annual stock takes/stock counts and any discretionary /ad hoc stock takes.
Performing periodic stock counts in line with requests from Project Management & Finance. Adding/tracking stock levels into the inventory management system, booking out hardware for onsite Techs
Ensure consistent acceptable quality of products entering the warehouse, ensure packaging and counts are managed and defects are reported to the Project Management team
Logistics – collections, returns & distribution:
Develop and manage a small team of operatives and drivers who will assist the Field Service team to ensure all hardware is distributed and allocated correctly
Deliver a high level of accuracy in delivery (to schedule) and performance from the warehouse in Health & Safety, Quality, Cost and Delivery
Ensure all hardware is packed, wrapped, labelled correctly for distribution
Assist Business Development in providing logistics costings for current and ongoing projects
General duties:
General housekeeping, ensuring that the warehouse, loading bay, goods inwards and external areas of the building are maintained and kept in an orderly manner
Management of the warehouse to supply accurate storage and order processing
Lifting heavy objects will be required
Comply with all Health and Safety requirements within the warehouse
Provide a first -class service and priority to customers collecting goods, excellent customer service is required
Maintain inbound and outbound records in compliance with ISO9001 certification
Experience required to perform role: –
Experience (but not essential) in using inventory management systems (IMS) & MS office packages (Excel, Word, Outlook)
Experience managing fast-paced Warehouse operations.
Demonstrates leadership skills – Must be a self-starter, enthusiastic and an effective communicator to build and lead a successful team
Workshop policies, health and safety procedures and protocols are followed by you and the wider team.
Ability to co-ordinate and delegate within a team whilst remaining operationally hands on, with the capability to co-ordinate daily activities
Methodical and able to demonstrate and ability to manage and prioritise workloads and tasks
Must be conscientious in checking incoming and outgoing orders
Trustworthy as the candidate will need to work independently and on their own initiative
Workshop Manager may be required to work weekends on an occasional basis.
Full driving licence is required.
To apply, please email your CV and cover letter to charlotte@ash.tech.
Please, add "as seen on Holmfirth.Info" within your application.