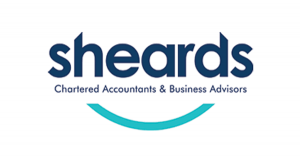 Sheards
Tax senior vacancy 
We have an exciting opportunity for an experienced tax professional to join our team.
The successful candidate will have extensive experience of the following:
Preparing Self Assessment Tax returns

Managing their own client portfolio

Personal tax planning

Meeting with clients to discuss and explain their tax affairs 

Dealing with HMRC on all tax matters
This role will be ideally suited to someone looking to take their next step in their career in tax. Not only will they manage the existing tax function, but they will also be given scope to look at ideas on how to develop, improve and grow the tax service offered by the firm. 
The position would ideally be filled by a candidate looking for full-time work. We would however consider applicants looking for a little less than full-time if it was possible to add to those hours at busy times.
Working at Sheards
At Sheards, we offer a competitive salary with flexible working opportunities. We also offer our valued employees the training necessary to continue their own education and development.
Sheards is dedicated to supporting local charities and causes, and so you will have the opportunity to get involved in our fundraising activities.
We are excellently located just outside Huddersfield town centre with free on-site parking and close to bus and rail links.
If you are interested in applying for this role then please send your CV and cover letter to kevinw@sheards.co.uk.
Please, add "as seen on Holmfirth Events" within your application.