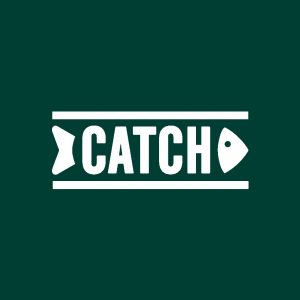 WANTED: A-Team Players to build an A-Team Culture
Catch Seafood Holmfirth are looking for an energetic Sous Chef. Experience is necessary, however we do offer ongoing training to all new members of the team and a winning attitude is more important than a lengthy C.V
Catch is known for providing traditional fish and chips along with classic seafood dishes set within a contemporary dining environment.
Customers tell us, "We love the fact that you have brought up to date the way in which we can enjoy well known seafood dishes, with a glass of good wine in a modern comfortable setting".
We are a forward thinking company on the lookout for an inspiring individual to join our team. We will be expanding our brand over the next few years and want to speak to motivated players who will grow within our business on this exciting journey.
In return we are offering an attractive salary package and positively encourage a good work life balance, a four day working week anyone?
Christmas day & Boxing day off
Job Purpose –
As Sous Chef you will take control and ownership for the management of the kitchen in the Head Chefs absence ensuring that the brand mission & values are followed.
Key Responsibilities –
Along with the usual skills & responsibilities required for a role of this nature from an applicant of your caliber, we also require:
You to be an A-TEAM player
You've got to have fun & love fish!
You'll enjoy being part of a fast paced busy business.
You'll have at least 2 years experience in a similar role.
You'll be super passionate about fresh food.
Maintain good communication between kitchen and restaurant
Supervise work of junior Chefs
Continuously coach and train Junior staff
Enjoy great rewards and appreciation for your hard work.
Ideally you have Level 2 Food hygiene certificate, However all training will be provided.
You can work calmly in a team in a busy service.
Thank you for your interest in Catch Seafood, we look forward to hearing from you!
Job Types: Full-time, Permanent
Salary: From £28,000.00 per year
Additional pay:
Benefits:
Discounted or free food
Employee discount
Schedule:
10 hour shift
12 hour shift
Experience:
Chef: 2 years (preferred)
Work remotely:
Please apply via Indeed by clicking the following link: https://uk.indeed.com/viewjob?jk=a5faa666a87a992b&q