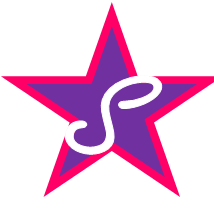 Sensory Play UK is expanding! Our mission is to serve families in the South Kirklees area by providing them with a calm, relaxing and inclusive environment to explore their senses and discover the world around them.
We are looking for a FREELANCE playworker to work at various venues throughout South Kirklees, independently delivering high quality baby and toddler groups according to the Sensory Play UK mission. The role has potential to grow as we increase our client base and add more venues.
The ideal candidate will be fun, outgoing, friendly and cheerful. You will represent Sensory Play UK to your best ability at all times and have a desire to provide an amazing experience to children from 0 to 5 years. Your role will be integral to helping us grow the business moving forward.
Duties include:
Creating and delivering a variety of sensory play activities (equipment will be provided)
Completing risk assessments
Building lasting relationships with families
Delivering imaginative and interactive circle time activities
Efficient set up and dismantle at the beginning and end of each session
Essential:
Current DBS check and be registered on the update service.
Own transport and a big enough vehicle to transport play equipment.
In date paediatric first aid qualification.
Solid experience of working with young children and guardians.
Good working knowledge of the principles of sensory play and its benefits.
A collaborative mindset and a desire to be a part of a growing business
This opportunity will fit around school hours and hours are to be discussed.
Job Types: Part-time, Freelance
Part-time hours: 10-20 per week
Salary: £15.00 per hour
Please apply with your current CV a: sensoryplayuk@hotmail.com telling us a little about yourself and why you would like to work with us, please add "As seen on Holmfirth.info" when applying, thank you.
We look forward to hearing from you!