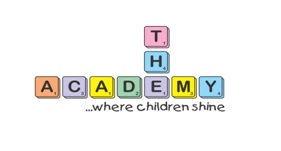 Qualified Nursery Practitioner
Hrs: Full Time / Permanent
We are looking for an enthusiastic and energetic person to join our team at the Academy nursery in Almondbury, The ideal candidate will have a good knowledge of the EYFS, experience working with children from birth to 5 including the planning and delivery of activities that support children's interests and next steps.
Main Duties:
You will work as part of a team to deliver outstanding learning and development opportunities to children, be responsible for a group of key children ensuring observations planning and assessments are to a high standard and are kept up to date. Plan appropriate activities and resources that promote children's interests and next steps, work in partnership with parents to support home learning.
Ideal skills
· ICT (Using observation monitoring and assessment applications)
· Be able to work on own initiative
· Knowledge of the EYFS and safeguarding
· Excellent communication and listening skills.
· Good organisational skills to plan the day and respond to the different needs of the children you teach.
· The ability to inspire and enthuse young children.
· Energy, resourcefulness, responsibility, patience and a caring nature.
To apply Please send your C.V with covering letter to jcmallinder@hotmail.com
Job Type: Permanent
Up to £18,532 per year