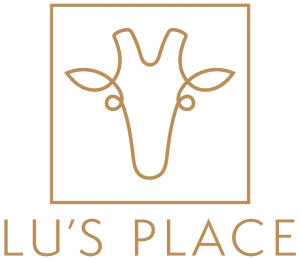 Part-time Assistant Chef – Lu's Place
We are looking for a skilled and passionate Assistant Chef to support the Head Chef and wider kitchen team at Lu's Place, to be available as soon as possible. This is an exciting and unique opportunity to work in a modern and vibrant venue.
You would work closely with the kitchen team to assist with the food operation. You will support the team to drive the food standards, speed of service, and be heavily involved, yet supported in building the café business.
SCHEDULE:
Part time – (20 hours per week plus holiday cover)
Must be flexible across Wednesday to Monday
KEY RESPONSIBILITIES & ACCOUNTABILITIES:
Act in the company's best interests to promote its success
To assist the kitchen team to ensure the kitchen meets all regulations including sanitary, food safety, and temperature check guidelines on the compliance system
To work alongside the kitchen team to ensure the smooth preparation and delivery of food to each customer
To understand the local market, contribute to the development of new dishes and events to enhance the offer and turnover of the business
Control portion sizing to maintain business margins and consistency
To support the kitchen team with stock ordering, rotation, and control
To have knowledge of allergen and calorific information
To stay up to date with culinary trends and kitchen processes and ensure the presentation of all dishes meet the required company standards before they reach the customer
To adhere to all health & safety, and compliance regulations, including COSHH, Manual Handling, and PPE, whilst monitoring and reporting any faulty equipment/machinery on a daily basis on the compliance system
To support the Head Chef with any customer complaints where necessary
To attend regular kitchen team meetings as required
To attend training and refresher training as appropriate
To conduct yourself in a professional manner at all times and be an ambassador for Lu's Place
YOU WILL:
Have a minimum level 2 Food Hygiene certification
Have an excellent working knowledge of HACCP and COSHH
Have previous experience of working with commercial catering equipment to include dangerous machinery
MUST be able to work in a fast-paced environment
Have familiarity with industry regulations and quality standards
Have a reasonable level of IT skills
Have a high level of attention to detail
Have immaculate personal presentation and workplace hygiene
Have strong communication and people skills to be able to communicate daily to relevant team members
Possess integrity and honesty
Be proactive, self-directed, and flexible
Be reliable, conscientious, and punctual
Be able to adhere to company standards and procedures
Have enthusiasm to develop your own skills and knowledge
Have the ability to embrace new processes and adapt to changes in the organisation's culture, methods, and leadership as required due to the changing needs of the business
Be extremely organised and work well under pressure
Be a visionary and an ambassador of Lu's Place
CAFÉ OPENING HOURS
6 days per week, Wednesday to Monday with shifts allocated between 8am and 6pm, increasing to 7 days per week in December.
Occasional evening shifts may be required for private hire and events.
This position would suit someone who is looking for a better work/life balance as the majority of hours are during the day with last orders being taken at approximately 4:15pm.
BENEFITS
Competitive rate of pay dependant on experience
Team discount
Holiday allowance
Team outings
Bonus scheme
Regular pay reviews
Share of generous team tips
On-site parking
Training available
APPLICATION PROCESS
If you like the sound of this and would like to work with us, please email a copy of your up-to-date CV together with a covering letter outlining why you feel you are a fit for our team to Meg at meg@lusplace.co.uk
Please, add "as seen on Holmfirth Events" within your application.