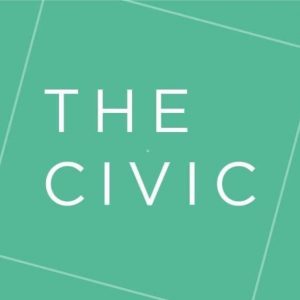 Admin Role, The Civic Holmfirth 
Location: Holmfirth, West Yorkshire
Requirements of the role:-
This is an interesting and flexible role for the right person to help support the work of Holmfirth Civic Hall Community Trust. The Civic is a Grade II listed building in the heart of Holmfirth, owned by Holme Valley Parish Council and run and managed on a daily basis by Holmfirth Civic Hall Community Trust. 
Reporting to the Centre Manager, your role will ensure all administration duties are carried out on a weekly basis, including work rotas, bookings, and finance. 
Ideal for an experienced Administrator with experience in providing excellent customer service, you'll have a friendly manner both face to face and over the phone. You're approachable and organised and have the ability to build strong relationships with our hirers. Dedicated and efficient with an ability to handle a varied workload. 
This is a part-time role of 10 hours per week, preferably 9.30 am to 2.30 pm 2 days a week, but is flexible.
Pay and remuneration:-
10 hours per week and includes paid holidays accrued via hours worked.
Personal Skills:
Good communications skills;

Time and priority management without detailed supervision

Approachable and organised

Computer Literate and proficient with Microsoft programmes.
Admin Duties:
Processing Invoices and bookings

Managing Petty Cash, and sales receipts

Raising staff  and volunteer rotas

Updating hirer information

Updating marketing information for HCHCT events and weekly activities

General Administration duties. 
Please apply in writing to Liz Annett, Centre Manager, of Holmfirth Civic Hall Community Trust, supplying your CV and a covering letter detailing your suitability for the role.   For an informal chat please call 01484682643 or email manager@thecivicholmfirth.org 
Please add "as seen on Holmfirth Info" within your application. 
Closing Date: Monday 15th August 
Interviews to take place w/c 22nd august 
Please, add "as seen on Holmfirth Info" within your application.