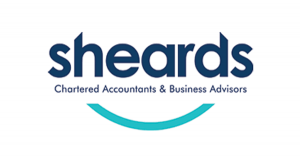 **POSITION FILLED**
Sheards is a fast-paced accountancy firm driven by a welcoming friendly team.  We are currently recruiting for an office administrator to join our team.
The role will be extremely varied, and one that is likely to evolve over a period of time. The job description initially includes the following:
Dealing with our new client onboarding process

Supporting our marketing function

Event management

Assistance with book-keeping for the practice

Credit control

Liaising with suppliers such as IT providers, insurers and office supplies

General office administration
The successful candidate will have experience of working in an office environment (although this will not necessarily be an accountancy practice) and will be comfortable with the requirements of the initial job description. 
Applicants must have excellent organisation skills and a keen eye for detail. It is important that they have excellent communication skills as they will be required to liaise with clients by phone, email or face-to-face. We consider ourselves to be the friendly face of accountancy, so a positive approach to work is essential.
Other necessary attributes include good IT skills, experience in customer service, and skills in data management.
The hours of work will be discussed with the successful candidate, with the number of working hours to be agreed as between 25 and 37.5 hours per week.
This is an exciting opportunity to join a modern and proactive practice in a role which will develop over time to include many varied aspects of the firm's activities. Candidates should send their CV to kevinw@sheards.co.uk together with an introductory letter explaining why they feel they would be suitable for the role, explaining how previous experiences will help them and the firm.
Working at Sheards
Sheards is a firm of Chartered Accountants that places great importance on great working relationships, both within the team and also with its clients.
At Sheards, we offer a competitive salary with flexible working opportunities, including the option to work from home on a hybrid basis. We also offer our valued employees the training necessary to continue their own education and development.
Sheards is dedicated to supporting local charities and causes and so you will have the opportunity to get involved in our fundraising activities.
We are excellently located just outside Huddersfield town centre with free on-site parking and close to bus and rail links. 
Please, add "as seen on Holmfirth Info" within your application.