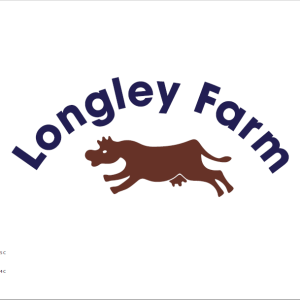 IT Administrator/Network Engineer
Permanent/Full time
About Us
For seventy-five years, Longley Farm has worked hard to produce the very best dairy products. Quality and goodness come naturally and are the hallmarks of our independent dairy built on traditional family values. These values have been vital in helping us create a range of award-winning dairy products which are enjoyed in Yorkshire and around the world.
For a number of years, we have been updating our IT, automation, infrastructure and networks. We are now looking to recruit a Network Engineer to join our established team to continue this trend. There is genuine scope and opportunity for talented individuals with the right attitude and approach to work to progress and widen their career with us. In return for the opportunities and benefits Longley Farm offers, we ask for the highest standards of commitment and professionalism.
About the Role
Offering the right person, a critical and rewarding role that is of the utmost importance to us, this is a challenging and exciting opportunity to take the organisation to the next level. We offer a positive culture where learning and development are actively supported.
The role involves:
Investigating and troubleshooting network problems

Design, configuration and installation of IT solutions

Assisting co-workers with everyday IT support

Setting up new users and management of security, passwords and backup

Providing technical support to internal stakeholders onsite 

Assisting with the general maintenance of the core IT infrastructure 

Assist with the delivery of internal IT services and projects

Analysis of network, contribute to the network architecture, integration and installation 

Workstation/server OS server builds,

Design and implementation of IT systems as required

Design, Install, Test, Commissioning, Preventive and Corrective Maintenance of business and industrial network

Client Workstation / Server HW and SW Build and Support
The role will be predominantly from Monday to Friday , but we expect all our team to demonstrate a reasonable degree of flexibility and be contactable to address any urgent matters that may arise outside of normal working hours.
About you:
We are looking for someone with a with a keen interest in IT and strong networking skills. You will be proactive, have a strong 'hands on' work ethic, and a collaborative, empathetic attitude. You must be currently eligible to work in the United Kingdom. 
You can demonstrate experience and knowledge within:
Layer 2 and 3 networking

Windows Operating Systems (2003\2010 R2\XP\Windows 10/email administration)

Hands on experience of installing IT hardware and software

Active directory, domain administration

Windows server operating systems

Cisco certified or knowledge of

Ethernet, TCP/IP, Routers

VLANS, Wireless Access points, Fibre Network, VoIP, VPNs, Firewall Systems, SMTP, DNS, DCHP.

Virtualisation (VMWare and HyperV)

Experience of working with internal departments to schedule work and possible down time to minimise disruption to the operation

Hold a relevant degree, or equivalent practical experience.

A desire to enhance the innovative potential of the business, ensuring objectives are achieved, ideally exceeded
Desired:
Sage Software 

Fault finding
What's on offer?
Pay negotiable dependent on experience. Opportunities for further development and progression working alongside our long-serving and knowledgeable team. Working at Longley Farm provides exciting and responsible work in a pleasant environment, whilst avoiding the daily frustration of a long commute into a city centre. 
Please email your CV and cover letter to mandy@longleyfarm.com
Please, add "as seen on Holmfirth info" within your application.