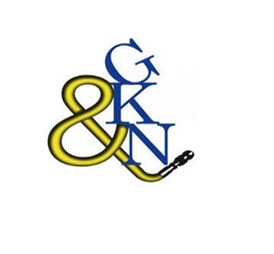 Engineering Assistant
Job Type:         Full-time
Hours:             40
Shift Pattern: Monday-Thursday (7.30-4.30), Friday (7:30-2.00)
Location:         Holmfirth
Job Description
G, K & N Services Ltd (including G, K and N Spares Ltd) are a family run company based in Holmfirth; we design manufacture & build bespoke road and rail vehicle tankers and sell them to the biggest operators in the UK and run an onsite and online shop supplying accessories to the drainage, jetting, and welfare industries.
Due to expansion and a full order book, GK&N Services is now seeking an Engineering Assistant to perform a variety of tasks in a fast-paced environment. They will take direction and instruction from more senior members of the team to aid the production in manufacture, finishing and delivery of high-quality tankers for the jetting, drainage, and welfare industry.
Purpose of Role:
The purpose of the role is to aid production by supporting the final assembly and fitting department alongside assisting in goods inwards practices and any other general duties required.
Key areas:
Collate parts for specific projects in an orderly and logical manor whilst in the factory.
Loading and unloading of goods using the forklift, overhead crane or other means to aid both spares and services ensuring goods are positioned in the advised places, labelled up and required personnel are informed.
On delivery of products, quality check the goods and ensure they as stated on the purchase order then store as per instructions from the Purchase and Parts Coordinator.
Report any faulty or incorrect parts send from suppliers to the Purchasing department.
Perform basic engineering duties
Ensure the workshop and external areas are kept uncluttered and organised.
Carry out plant, equipment and vehicle check to ensure all are fit for use and in a clean and tidy state ensuring any defects are documented, reported and where possible rectified or the relevant staff are informed.
Work and adhere to risk assessments, method statements and company procedures as to meet all legislative and business requirements.
Always maintain a clean and safe working environment for yourself and others
Key Skills and Experience:
A positive, enthusiastic person with a positive, can-do attitude.
Be competent (and confident) in the loading, unloading and transportation of high value goods.
Able to work under pressure and in a rapidly changing environment.
Good interpersonal skills
Self-motivated and ambitious.
Experienced in the selection and safe use of hand and power tools.
Basic knowledge in the use of engineering equipment and other general workshop machinery.
Possess a basic understanding of the principles of mechanical engineering gained within a similar manufacturing environment.
Excellent time management and organisational skills, being able to prioritise requirements to meet differing demands.
Experience in an engineering environment (Essential)
Experience in Goods in/out or Warehousing (Desired)
Forklift truck Experience (Essential)
Full and current British driving licence (Essential)
Benefits:
Company pension adviser and company contribution
Bupa health plan after qualifying period.
Apply by CV only to info@gkandnservices.co.uk or call 01484 684128 for more details, please add "As seen on Holmfirth.info" within your application, thank you
Strictly no agencies
G K & N Services Limited, Unit 6/7 Lee Mills Industrial Estate, Parkside, Scholes, Holmfirth, HD9 1RT