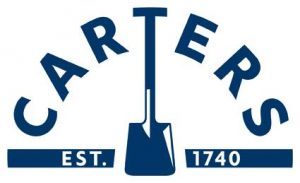 Carters are a family owned business based in Brockholes.  Employing over 30 people across the factory.  We manufacture and assemble a vast array of tools for the professional contractor and landscaping market.
We are currently seeking a new member of staff to work alongside our engineering and facilities team. We are a busy manufacturing business in need of someone who enjoys working with their hands, fixing and maintaining machines, helping out with essential maintenance and looking for ways to make our factory run as well as possible.
Of course it would be ideal to get a fully qualified engineer with experience in a similar role but to us the right attitude and behaviour lay sound foundations to build upon. So if you have experience as a mechanic, a fitter, or other hands on trades and if you have the right attitude and approach to work then please get in touch. Alternatively, if you are an apprentice looking to further your career and gain valuable experience and skills then give us a call.
Ideally we need someone who can do between 20 and 40 hours a week. We only work weekdays from 7:45am until 4:20pm so the role may suit someone who is semi-retired or looking to balance work and life a little better.
Our rates of pay are competitive and will depend upon your skill set and expertise. Even if you are self-employed and looking for some regular work feel free to get in touch.
Please email your CV and cover letter to ben.roberts@richardcarterltd.co.uk
Please, add "as seen on Holmfirth Info" within your application.