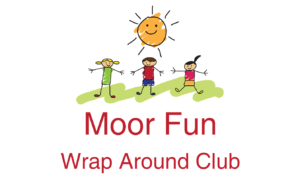 We are looking for an enthusiastic & passionate individual to join our fantastic team. Providing high standards of care and play opportunities for children aged 3 years to 11 years. It is essential that the person for the role has the ability to adapt and use their own initiative, is self-motivated, excellent communicator, approachable and can work well within the team.
Responsibilities:
To provide a safe, stimulating, and happy environment for all children
To contribute to planning and the provision of a stimulating range of age-appropriate activities and ensuring the club is well resourced and creatively setup
Have a sound knowledge of the EYFS framework
Maintain accurate and effective children's records
Preparing snacks
To monitor the safety of the children while at the club
Ensuring that the safeguarding and welfare of the children is always paramount
Facilitating good communication with all staff, parents, and school
Undertaking appropriate and relevant training
Qualifications & Experience:
Appropriate Level 2 qualification in childcare or above is essential
A clear DBS and two professional references
Paediatric first aid would be advantageous.
Knowledge of safeguarding, health and safety and good practice (Training will be given).
Experience within a Before / Afterschool club & Preschool environment
Hours are as follows:
16 hours over split shifts. Generally, 11:30am – 3:30pm over 4 days. There may be the occasional early start 7:20am or late finish 6pm.
We would also like you to join us during the school holidays for a couple of full days per week (as per rota) as we also deliver a successful holiday club.
Salary is based upon Experience and Qualifications.
Please email your CV with cover letter to moorfunwraparoundclub@gmail.com
Please, add "as seen on Holmfirth Events" within your application.