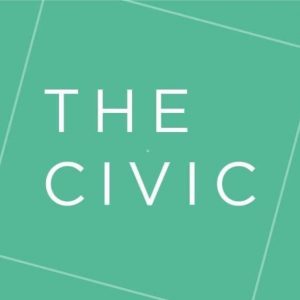 This is an interesting and flexible role for the right person to help support the work at The Civic Holmfirth. The Civic is a Grade II listed building in the heart of Holmfirth, owned by Holme Valley Parish Council and run and managed on a daily basis by Holmfirth Civic Hall Community Trust.
Reporting to the Centre Manager, your role will ensure the building is operated on a day to day basis including opening  and locking up, maintenance, security and cleaning.
This is a flexible part time role of 5-10 hours per week, with flexibility required throughout.
Pay and remuneration:
£10.60 per hour and  includes paid holidays accrued via hours worked.
Person Specification:
Relevant Experience:
Working in a similar role
Facilities support and/or management;
Flexibility and adaptability;
Personal Skills:
Good communications skills;
Time and priority management without detailed supervision;
Personal warmth and empathy, with a strong customer focus and the ability to build relationships;
Key Areas
Security & Building Operations
Opening and closing the Hall to meet routine and none-routine requirements of the hall hirers.
Set up and take downs on the majority of weekends from February to June. And September to December. This includes audience seating, Bar set up and staging.
Carry out security procedures for the building. i.e. opening and locking doors, deactivating/activating alarms, identifying repairs, weekly fire alarms tests.
Operating the boiler systems, so adequate temperatures are maintained for all users.
Carry out activities to ensure that reasonable access is possible in times of inclement weather
To attend call out as required
Grounds maintenance activities, for example litter picking and weed-killing
Maintenance Work
Perform occasional non routine cleaning tasks as and when required
Ensure ground drain gullies, toilets and sink outlets remain free flowing and clean
In the event of snow, frost or minor flooding ensure access to at least one entrance is provided.
Customer Care
Being a positive member of the staff, maintaining good relationships with hall users and other members of the community.
Ensure all visitors to the hall are dealt with in a prompt, courteous and efficient manner
Interacting with hall users to understand their requirements and helping to ensure they are met in the best possible way.
New and potential customers are given access and escorted round for viewing the hall
Responsible for the security of the site including ensuring that unexpected people on site are challenged to ensure there are no risks to hirers.
Defect Repair
Carry out ''first aid'' emergency repairs to ensure building security as the need arises
Identify and collate defects and repairs that require attention, action after discussion with manager.
Waste/Pest Control
Dispose of rubbish and ensure unimpeded access for refuse collectors to enable bins and containers to be emptied without hazard.
Report all evidence of vermin/pests immediately to Manager
Ensure all bins are emptied as and when required
Ensure the Hall entrance is litter free
Please apply in writing to Liz Annett, Centre Manager of Holmfirth Civic Hall Community Trust, supplying your CV and a covering letter detailing your suitability for the position by Friday 20th May. Liz.annett@thecivicholmfirth.org
Please, add "as seen on Holmfirth Info" within your application.