(POSITION NOW FILLED)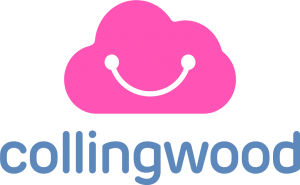 ROLE                      –             Bookings Co-Ordinator
JOB TYPE              –              Temporary (now until 31st March 2023) / Full Time
HRS                        –              37.5hr per week, Mon – Fri 9.00am – 5.00pm
PAY                        –              £10.50 per hr
Collingwood Learning is an award-winning creative education company based in Holmfirth. We run Smashed, an award-winning live and online education project that will reach 10m young people around the world by 2030. We have a great opportunity for someone to help us with our latest campaign.
We are looking for a confident, organised individual with excellent communication skills to contact schools by telephone and mailshots providing information about Smashed and encouraging them to book our programme. This is an office-based role and you will support the team by taking bookings, updating our database and carrying general admin duties.
Main Duties
Fact finding calls and updating our customer database
Calling schools and tell them about our wonderful programme
Sending out Mailshots
Taking bookings & keeping records
Answering incoming calls
General Administration
Key Requirements:
Good computer skills (excel spreadsheets)
Excellent communication & organisational skills
Confident and professional telephone manner
All applicants should send a cover letter/ email and CV to cheryl@newdawnresources.co.uk. Please add "As seen on Holmfirth.info" when applying, thank you.