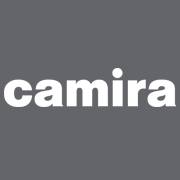 Location – Holmfirth Dyers, Holmfirth

Who are we
A multi-award-winning textile manufacturer with two centuries of heritage and a forward-thinking approach to innovation and sustainability, Camira designs and manufactures environmental fabrics for the commercial, public transport and residential sectors.

Purpose
To assist in the preparation of fabrics for dyeing and finishing

Key Tasks and Accountabilities:
Operation of Tenter (and other machines depending on requirement)

Following Tenter SOP and cleaning procedure

Ensuring storage is such that it keeps walkways and access points clear

Moving A-frames/Carts from Tenter to inspections/finishing/dye house. 

Following Procedures on worksheets for different fabric qualities

Assisting in general duties in the factory (multiskilling)

Keeping the machine in a clean and safe condition

Reporting any faults or inconsistencies to management

Adhering to health and safety policies and safe systems of work
Knowledge and aptitudes required:
Good hand eye co-ordination

Be able to follow instructions

Communicate effectively

Ability to work as part of a team and on own initiative
Rate of pay starting at:
£9.50 with no experience and trained on the job. Pay to increase to £9.88 once completed 3 months' probation period.
Working hours 
Monday to Friday on a rotation shift pattern 
6am – 2pm week 1 (with an expectation to work overtime until 4pm)
2pm – 10pm week 2 (with an expectation to start before 2pm for overtime)
Contact Details: 
Email address: Nina.dwyer@camirafabrics.com or call 07540219000.
Please add "as seen on Holmfirth Info" within your application.