We specialise in delicious fusion dishes, full of flavour; combining tastes from Indian, Bangladeshi and Persian cusine. Our brand new menu has been specially formulated to bring together all the best from these dishes, and make something uniquely ours.
From traditional favourites, to our own interpretations, there is something for everyone! We take extra care to ensure our dishes are prepared to the highest standard. Our approach to healthy eating demands that no artificial food colouring or additives are used in our food preparation, and all our spices are freshly ground in our kitchen.
Healthy eating is a very important factor people consider when choosing what to eat. Whilst every care is taken to ensure our meals are prepared using the freshest, healthiest ingredients, our team will be happy to guide you through the menu to help you find the healthiest dishes on our menu.
We also have a fantastic Take Away Menu, which allows you to enjoy the Blue Tiger's finest selections from the comfort of your home!
We look forward to seeing you soon.
Click HERE to see our current menus
Also see our Tuesday Thali Night…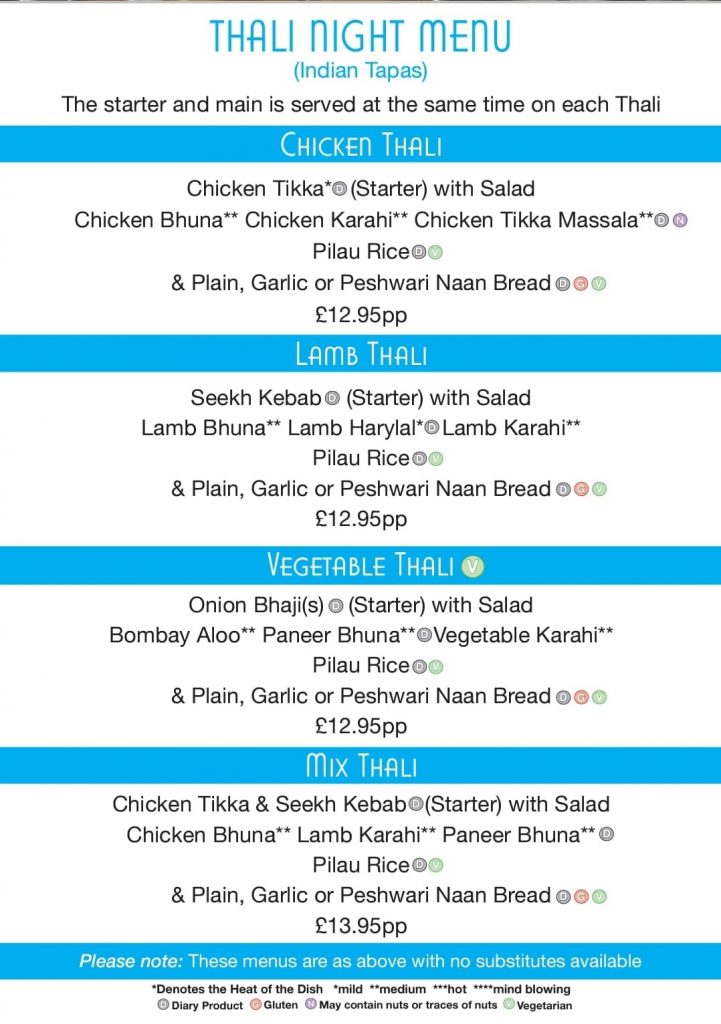 Eat in menu:-