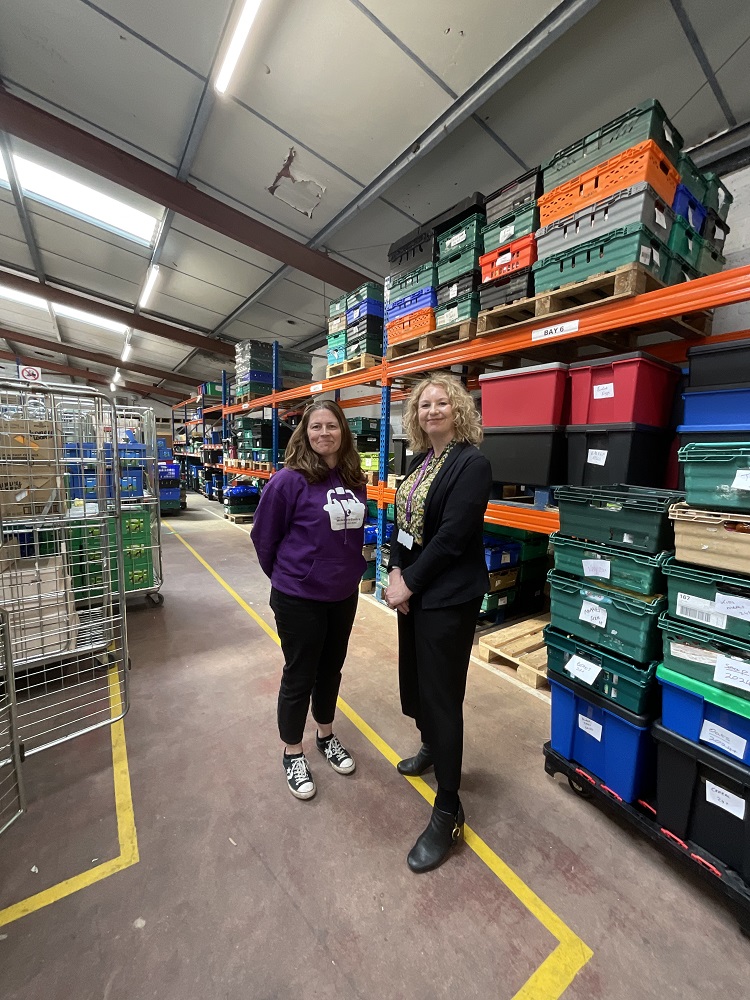 Kirklees Foodbanks receive cash boost thanks to local community healthcare provider
Two food banks in Kirklees have received significant donations this month to ensure that those people and families in most need are able to receive support. The donations came from Locala Health and Wellbeing as part of the healthcare provider's social enterprise commitment.
The Welcome Centre and Batley Foodbank both received £20,000 from Locala and the money donated will go towards daily essentials and cupboard staples to help the local community.
Emma, Fundraising Manager at The Welcome Centre, said:
"This funding from Locala will help us as we purchase food essentials for the next 12 months. We are heading into one of our busiest years, and we are expecting the increase in demand to go up by 40%."
"In the last twelve months, we've given out 360,000 meals worth of food and supported more than 5 and a half thousand people. The scariest thing for us is that children are one of the highest-growing demographics for us, so it's more than doubled in the last two years and we are now supporting over 600 children per month."
As one of the largest independent food banks in the UK, the Welcome Centre is unable to operate without the help of volunteers, donations, and fundraisers.
Claire, Manager at the Batley Foodbank, said:
"We are so grateful for this donation. It's helped us to keep buying the food, which we purchase weekly. It's also helped fund our drivers to get the food to those who need it the most. Without the support of donations, we wouldn't be able to support those in need."
"The average price for a food parcel for a single person is £20, and a third of that comes from donations."
During the cost-of-living crisis, people are using food banks more than ever and they are seen as a vital lifeline in the community.
Locala's Chief Executive, Karen Jackson said: "We're delighted to be able to support the fantastic work being carried out by both The Welcome Centre and Batley Foodbank and we know that Locala's donation will benefit the local community.
"We visited the food banks earlier this month and saw first-hand the incredible work that staff and volunteers are doing to ensure the most vulnerable people in our communities are receiving support."
"The cost-of-living crisis has impacted millions of people across the country, and many are struggling to access the essentials they need every single day."
"With the rates ever increasing, food banks need support now more than ever."
People can support food banks in several ways, including volunteering or donations. For more information, visit:
https://www.thewelcomecentre.org/pages/donate
https://batleyfoodbank.org.uk/how-to-donate/
Locala provides community healthcare services to people living in Kirklees, as well as a number of other regions, and is a social enterprise, meaning that it has a responsibility to provide additional benefits to the communities it serves. Services are delivered on behalf of the NHS and local authorities. More information can be found at www.locala.org.uk