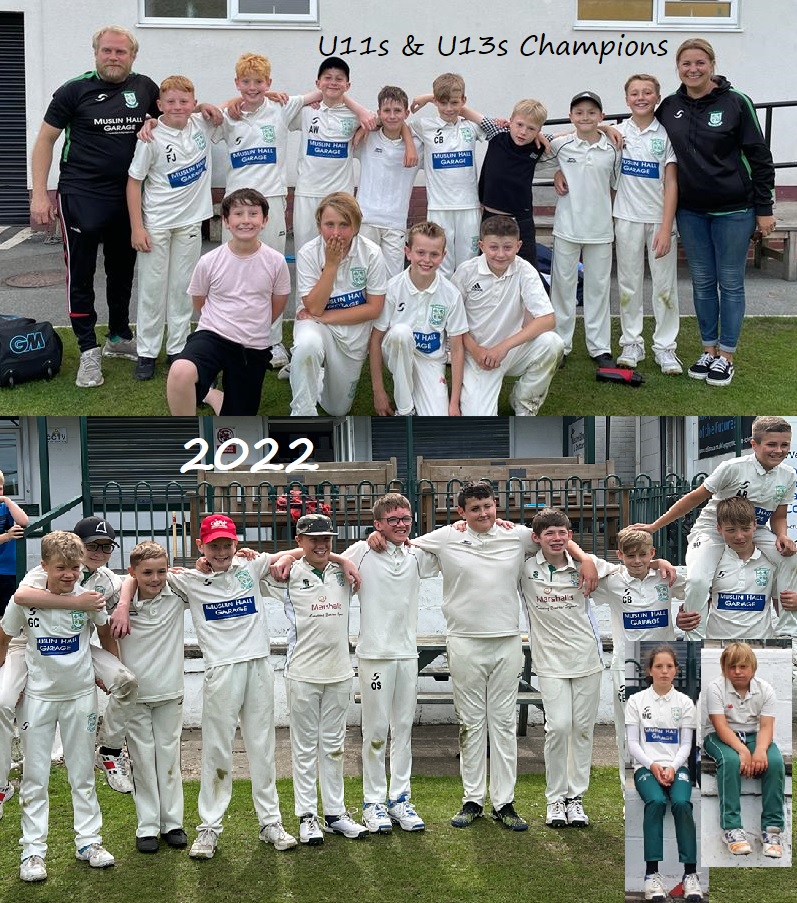 I am delighted to report that for the first time in over a decade the Holmfirth Under 11 &  Under 13 Teams, both won their leagues!
The Under 11s had a close thought battle throughout the season with Scholes and Upperthong but came out as winners with one more win than Scholes across the season.
Billy Clee and Albie Wilkinson were the leagues top 3 & 4 scorers  Billy in the top 4 for Wickets too.
The Under 13s , with a squad of just 9 played well beyond their capability with help from the Under 11s to make up the numbers, went down to the last match where they had to beat Thurstonland, who gave them a great game, 114 vs 99 , a Holmfirth win to pip Hoylandswaine by 2 points to the title (half a win). Alexander Ridler was 5th best batter in the league and best wicket keeper,  with George Cowen joint 8th in league wickets.
Our Junior Winning History :
U11s : 2011
U13s : 2010 ,1993 & 1991
U15s : 2014, 1994
U17s : 1959 , 1960 , 1961, 1962 , 1963, Plus 3 in the late 1960s then 2020 & 2021.
New piece by Chris Ridler – Holmfirth Cricket Club