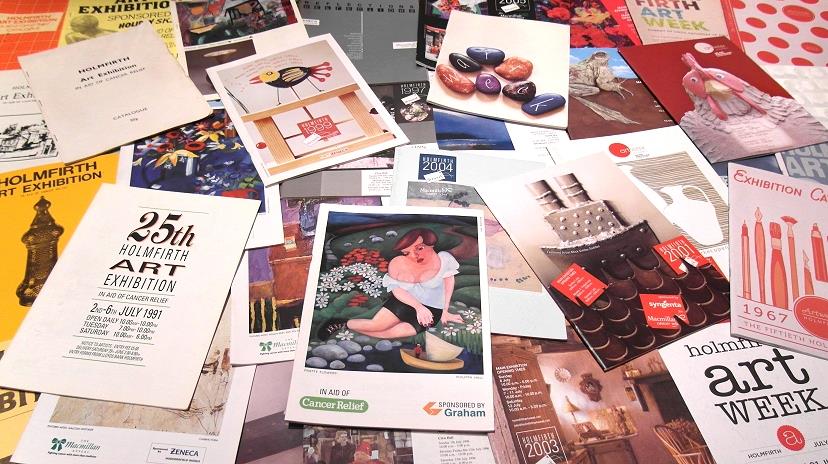 Holmfirth celebrates the return of Artweek supporting local artists and charities this July.
Holmfirth Artweek is back this July, after a couple of years of cancelled and modified events.  The event looks set to be a great one as it welcomes returning and new artists.  Holmfirth Artweek was sadly cancelled in 2020 due to the pandemic and ran a smaller Fringe venue only event in 2021.  The last full event in 2019 raised a total of £45,000.  This saw the event hit its target of £1,000,000 raised since its inception in 1967.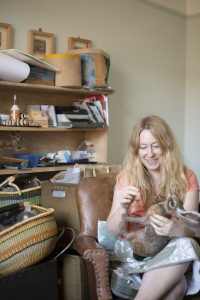 The event, a firm favourite in the calendar, welcomes visitors from across the Holme Valley and beyond. Sales from Artweek are donated to charity, this year will be split between The Kirkwood and long-standing partner Macmillan Cancer Support.
Duncan Batty, Director of Income Generation and Marketing from The Kirkwood said
"It's fantastic news that Holmfirth Artweek, an event that does so much to enhance the quality of life for people here in Kirklees, is supporting The Kirkwood in its first full scale event after Covid.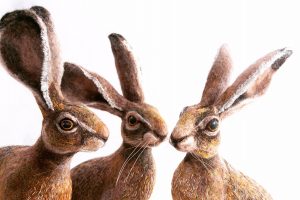 During the pandemic, more local people than ever before have reached out to The Kirkwood for help, advice, support and care following the news that they have been diagnosed with an illness from which they won't recover. Through our Care Co-ordination team, Support and Therapy department, Community Nursing Team and In-Patient Unit at Dalton, we supported over 1,500 local people in the last year.
With from the generous support of Holmfirth Artweek, nurses like Fiona Marshall and Joanne Brook, The Kirkwood Nurses who care for local people in their own homes and care homes in Holmfirth, can continue to support patients and families impacted by a life limiting illness, helping to improve their quality of life in the ways that matter most to them."
Stacey Rhodes, Senior Fundraising Manager from Macmillan Cancer support said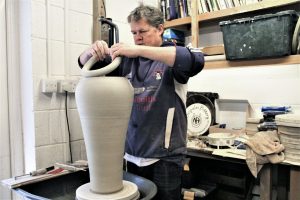 "I'm so delighted that Holmfirth Artweek is back for 2022. It's always such an important event in our diary but also for the artists, volunteers, visitors and the local area. It's an absolute pleasure to be involved in the event.
The money and awareness raised from Artweek is so vital for our charity. Not only is Macmillan supporting people with medical and emotional care, we are facing "unprecedented demand" for financial support from people with cancer who are struggling to cope with rising bills. There was a 16% rise in people applying for Macmillan grants to pay for energy and food last winter which meant that in Yorkshire and the Humber, the charity gave an extra £90,000 of grants to people who could not afford their heating bills between October and January.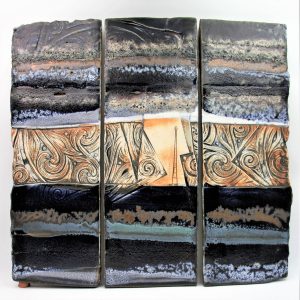 Events like Holmfirth Artweek mean that we can continue to be there for people living with cancer when they need us most, by providing tailored support to meet the vital needs of people through a range of services including our nursing professionals, our Support Line Services, our Online Communities, our Buddying Support, and our Grants."
Artweek is one of the UK's largest and longest running annual open art exhibitions. The highly regarded event will this year run from Sunday 3rd July until Saturday 9th July. The main exhibition, held in Holmfirth Civic Hall, features over 400 exhibitors and over 2,000 artworks and will be open from 10am – 9pm Mon-Fri and until 5pm on Saturday and Sunday.
Each year there are specially invited featured artists that get to take over the top floor of the Civic Hall. This year Artweek are pleased to invite mixed media sculptor Zoe Stainton and ceramicist Nigel Hoyle to share their work.
In addition to the Civic Hall, businesses and venues around the area also participate in Artweek by becoming a fringe venue and exhibiting and selling the work of even more artists.  This helps to bring Artweek into the community and to raise even more for the charity partners. Last year's Fringe only event was a great success raising £12,000.  This year sees 40 venues join the Fringe, these are across Holmfirth and the Holme valley, and further afield in the Colne Valley in Golcar, Marsden and Slaithwaite, and in the centre of Huddersfield too.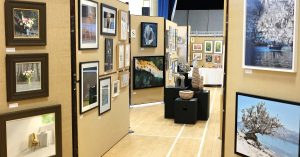 Artweek is a truly open art exhibition and presents an important outlet for artists, especially after a difficult couple of years for the industry. There is something for everyone, with a large variety of styles, subjects, and mediums.  In addition, there is a wide variety of art at various prices to suit everyone.  For those wanting to take part there are workshops running throughout the week, and demonstrations too so both children and adults can have a go at producing some art themselves.
Artweek is organised by an enthusiastic and experienced team of volunteers who work hard behind the scenes all year to ensure the event runs smoothly and is a success.
For further information please visit the website: www.holmfirthartweek.org.uk or follow Artweek on Facebook, Twitter or Instagram.
For those who can't wait until the main exhibition opens on the 3rd, there will be a Preview Evening held on Saturday 2nd July for 'Friends of Artweek.'
For anyone who would like to become a 'Friend' and attend the Preview to get a first look at what's on sale, you can find out more information on the website.