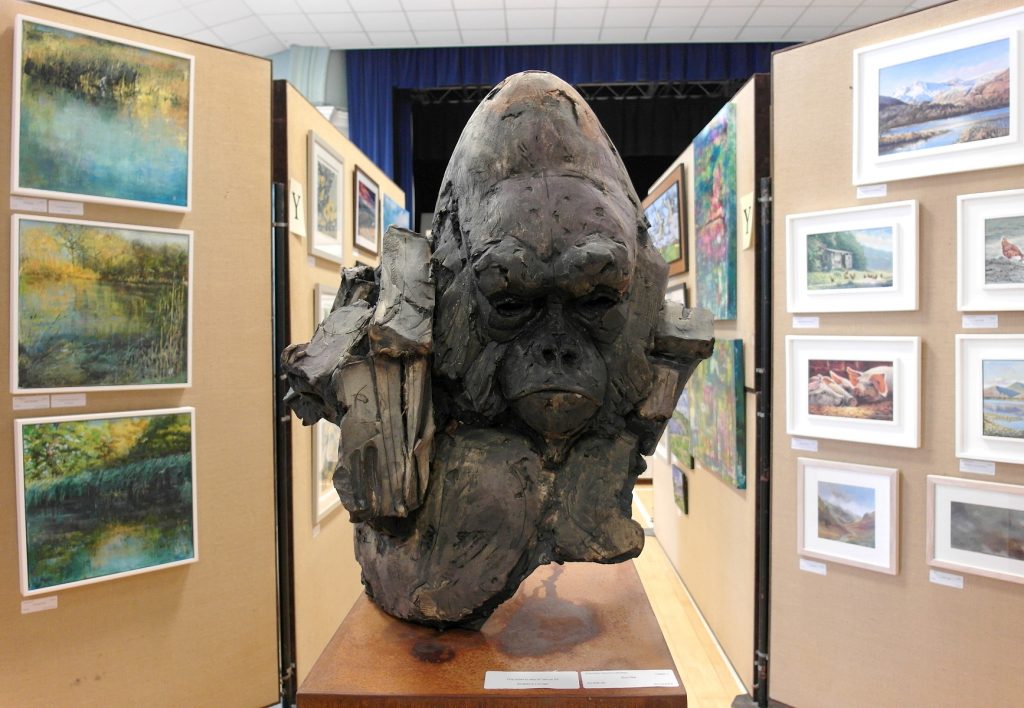 Holmfirth Artweek makes a great return with donations to two much loved causes.
Back in July Holmfirth Artweek made its return after a couple of years of cancelled and modified events.  The much anticipated return was a resounding success with visitors from near and far attending the week long Artweek.  The event has become a favourite in the calendar, with visitors able to view and purchase art from a variety of artists at venues across the local area.  This year, as usual, the event hosted returning artists and welcomed new ones.
Artweek is one of the UK's largest and longest running annual open art exhibitions. This year the main exhibition at Holmfirth Civic Hall featured over 400 exhibitors and over 2,000 artworks. In addition, each year, there are specially invited featured artists. In 2022 mixed media sculptor Zoe Stainton and ceramicist Nigel Hoyle shared their work creating a vibrant and fun exhibition on the top floor of the Civic Hall.
Each year venues across the Holme Valley and beyond join the main exhibition in opening their doors.  This year 40 venues took part in forming the Fringe, bringing Artweek into the community and showcasing a wider range of work from various artists across a variety of mediums.  There were venues across Holmfirth, the Holme Valley, Colne Valley and into Huddersfield.
Artweek is a truly open art exhibition and presents an important outlet for artists, especially after a difficult couple of years for the industry. There was something for everyone, with a large variety of styles, subjects, and mediums.  In addition, for those wanting to take part there were workshops running throughout the week, and demonstrations too.
A proportion of everything sold during Artweek is donated to charity, this year being split equally between The Kirkwood and long-standing partner Macmillan Cancer Support.
The Holmfirth Artweek Team are pleased to announce a total donation amount of £26,000, with £13,000 going to each charity.  The Team are passionate about working hard to bring this event to the community each year and ensuring that causes close to the community's hearts benefit from the money raised.  The Team are already on with planning 2023's event.
For further information please visit the website: www.holmfirthartweek.org.uk or follow Artweek on Facebook, Twitter or Instagram.
For anyone who would like to become a 'Friend' of Artweek and attend the Preview event next year to get a first look at what's on sale, you can find out more information on the website.