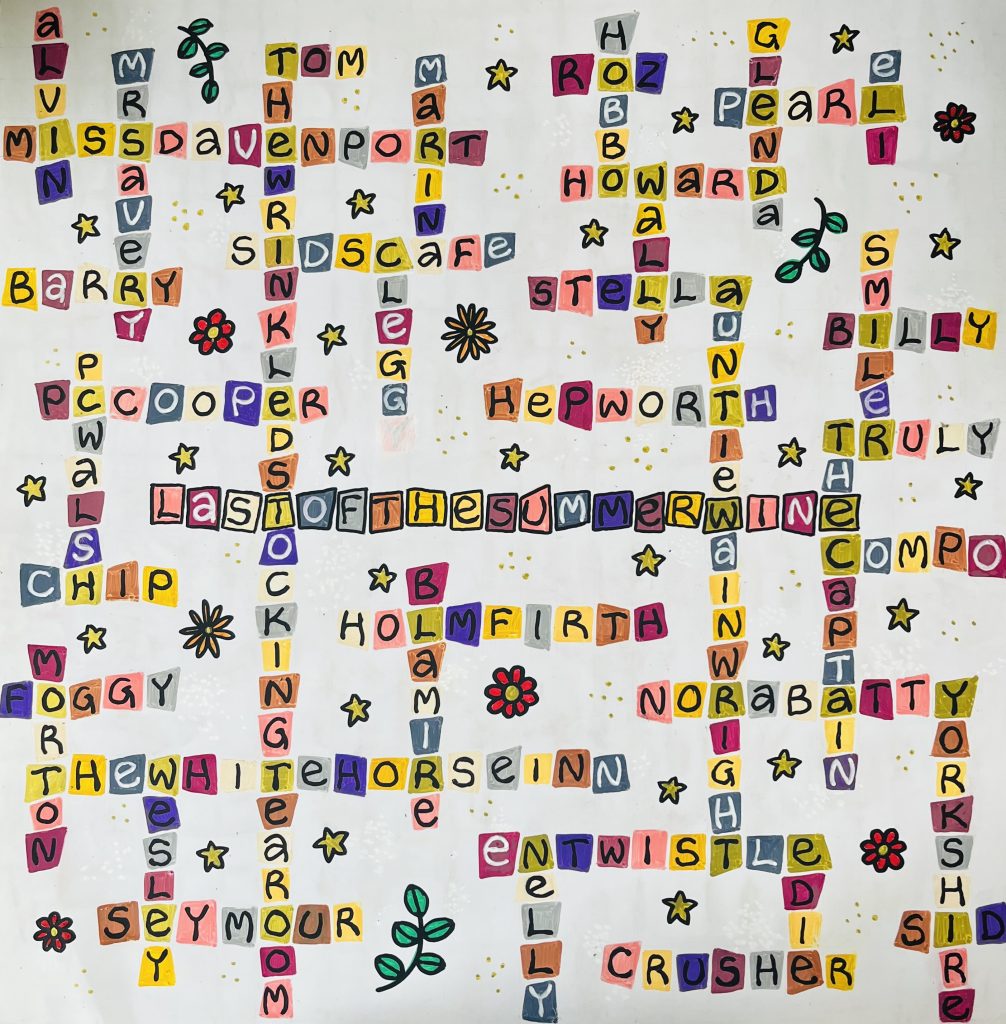 Holmfirth artist creates stunning new artwork to celebrate Last of the Summer Wine's 50th anniversary

2023 will be the 50th year since the well-loved TV show, Last of the Summer Wine was first shown on UK television.
To celebrate this hugely popular show, a Holmfirth-based mosaicist and a Manchester artist have created a unique piece of art to commemorate its 50th birthday.
Amanda McCrann has been living in Holmfirth for several years and has immersed herself in its community. Having created mosaics for clients all over the UK ~ including commissions for Manchester City FC and The Rugby League World Cup ~ Amanda has teamed up with fellow artist Alison Bell to produce a Last of the Summer Wine-themed mosaic. 
Alison had been producing a collection of 'name-chains' designs ~ which feature collections of themed-names all woven together in a crossword-style ~ and thought it would be a great idea for them both to collaborate to create some name-chains mosaics. Discussing the idea in Holmfirth, they thought it seemed like a timely opportunity to celebrate the anniversary of the TV show, which made the Yorkshire town a household name.
The Last of the Summer Wine name-chains mosaic features many of the popular characters from the long-running TV series, including Compo, Clegg, Foggy and Nora Batty, along with some familiar local landmarks such as Sid's Cafe, The White Horse Inn and The Wrinkled Stocking Tea Room, which can all be spotted in the design.
Amanda has turned Alison's name-chains design into a stunning 70cm x 70cm Last of the Summer Wine name-chains mosaic, which they will be taking to various locations in and around Holmfirth this Saturday 27th May (during the weekend of celebrations). The design will soon be available to buy in print, as well as other merchandise.