Holme Deliveries set to take action for climate change and boost local business in the Holme Valley.
The Holme Valley has an e-cargo bike which marks a major step towards tackling Climate Action, lowering pollution and congestion and boosting local business. EPIKS (Environmental Projects in Kirklees) is the non-profit organisation leading the project and are now looking for support to kick start the project across the Holme Valley.
Home deliveries are on the rise. Shoppers are buying more from big companies from outside our area. That means an increased number of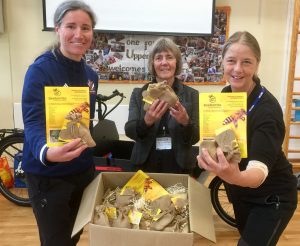 delivery vehicles creating pollution and congestion. That's bad for the environment and local businesses. We're inviting everyone in the Holme Valley to get involved in the beginning of Holme Deliveries by supporting our crowd-funder with Spacehive here.
Kick –started with support from the Holme Valley Parish Council Climate Emergency fund and HoTT Wind Bright Green Community Trust, Holme Deliveries has taken to the roads in the Holme Valley with a power-assisted e-cargo bike. Capable of carrying heavy loads and tackling the hills and small lanes on the valley, it is an eye-catching, clean, viable alternative to goods vehicles.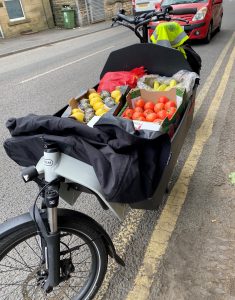 Kim Warren, EPIKs Project Officer said, 'The e-cargo bike will mark the start of a long-term project to use low-emission vehicles to deliver goods and services throughout the Holme Valley. It does not make sense either environmentally or economically speaking for us to be bringing goods into the valley from further afield – we just lose money to big corporations and cause pollution and congestion on our roads. Not only does the bike have a huge 50kg capacity, but it really turns heads and raises a smile wherever it goes'.
This first phase of the project during summer 2022 will be a chance for businesses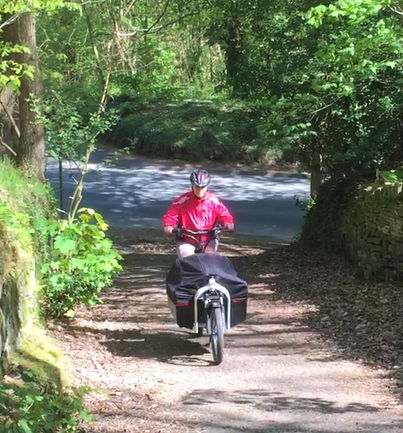 and the community to start trialling how the bike can be used as an alternative to car and van journeys. The e-cargo bike is a Ries & Muller Packster 80 Vario with a large 50kg capacity.
EPIKS have recruited a team of enthusiastic volunteers to ride the bike and spread the word about the project.
More information and ways to get involved can be found here.
If you're a local business or community group and you're interested in trialling out the e-cargo bike, contact Kim Warren at EPIKS via email at kim@epiks.org.uk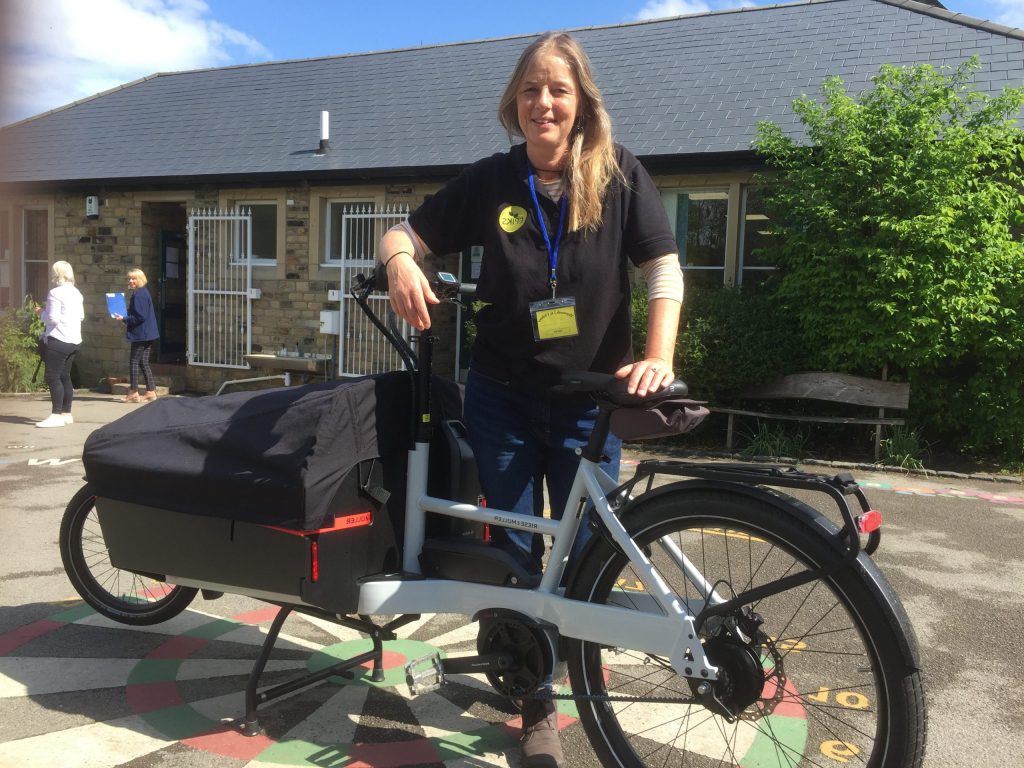 Image of Kim Warren at Hepworth Junior and Infants School(Image of Kim Warren at Hepworth Junior and Infants School.)