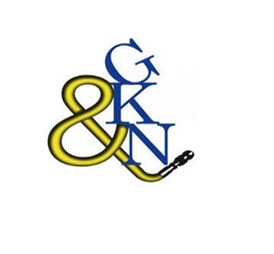 Apprentice Fabricator Welder/Sheet Metal Worker
Job Type:        Full-time Apprentice
(NVQ certification in Welding and Metal Fabrication)
Hours:             40 (including college leave)
Shift Pattern: Monday-Thursday (7.30-4.30), Friday (7:30-2.00)
Location:        Holmfirth
Job Description
G, K & N Services Ltd (including G, K and N Spares Ltd) are a family run company based in Holmfirth; we design manufacture & build bespoke road and rail vehicle tankers and sell them to the biggest operators in the UK and run an onsite and online shop supplying accessories to the drainage, jetting, and welfare industries.
Due to expansion and a full order book, GK&N Services is now seeking an Apprentice Fabricator/ Welder/ Sheet Metal Worker to perform a variety of tasks to aid the production of our Fabrication Department. They will take direction and instruction from more senior members of the team to aid the production in manufacture, finishing and delivery of high-quality tankers for the jetting, drainage, and welfare industry.
Purpose of Role:
The purpose of the role is to receive training to allow you to develop your skills whilst supporting the manufacture and assembly high quality mild steel / stainless-steel fabrications and vessels used for moving, storing, and expelling liquids and semi solid  s in the tanker building, jetting, drainage, and welfare industry.
Key areas that require ongoing training and development:
Working towards being competent (and confident) in the technical aspects of fabrication welding, sheet metal manufacture and assembly and working towards being fully proficient in MIG/TIG welding and manipulation of complex fabrications including ancillary items such as pipework, brackets and supports.
Be willing to gain more extensive knowledge from others on how to manipulate general metal shop equipment such as press brakes, power saws, guillotines, pillar drills, rollers, and other workshop equipment.
The ability to read and interpret engineering drawings and ensure implementation according to tolerances, finish, and weld specification.
Gain experience of flat pattern development, marking out and bending allowances.
Be willing to develop a good understanding of the principles around mechanical engineering practices within a special purpose manufacturing environment.
Develop in time, your own ability to deliver solutions to technical issues as and when they arise.
Key Skills and Experience
Candidates will typically have 4 GCSEs at Grade C/4 or an equivalent in Mathematics, English and a Science.
Benefits:
Company pension adviser and company contribution
Bupa health plan after qualifying period.
Apply by CV only to info@gkandnservices.co.uk or call 01484 684128 for more details, please add "As seen on Holmfirth.info" within your application, thank you
Strictly no agencies
G K & N Services Limited, Unit 6/7 Lee Mills Industrial Estate, Parkside, Scholes, Holmfirth, HD9 1RT