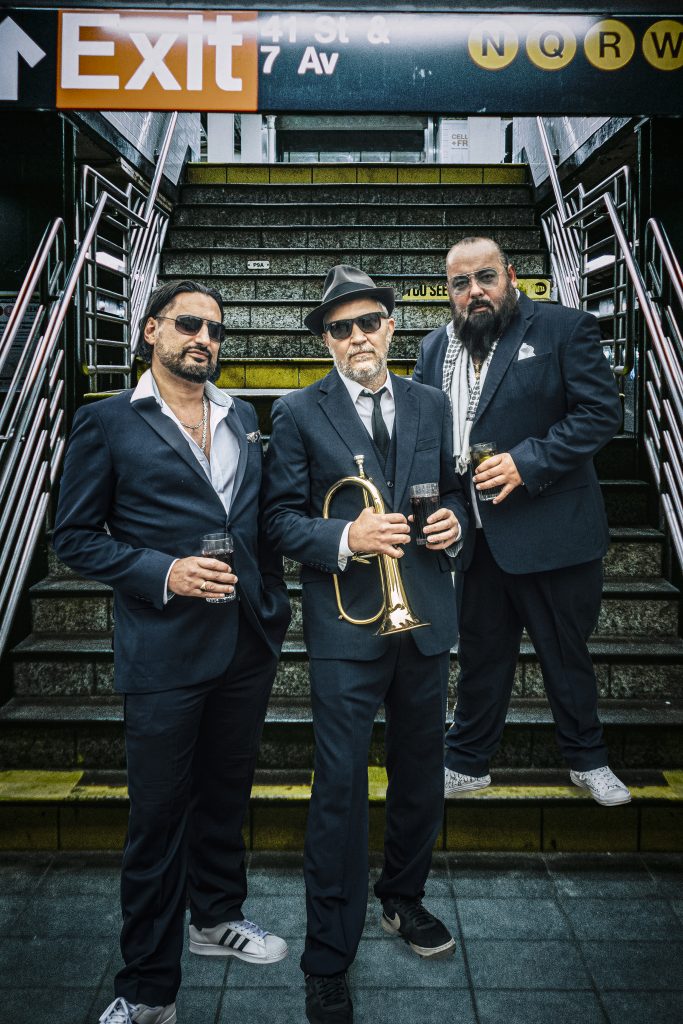 FUN LOVIN' CRIMINALS TO PLAY INTIMATE GIG IN HOLMFIRTH ON THE ROOSEVELT SESSIONS TOUR
The band who brought a dose of New York cool to the 90s Britpop scene with a song named after Scooby Doo's favourite treat will perform an intimate gig in Holmfirth.
Fun Lovin' Criminals will perform their new songs, classic hits and "surprise" tracks at the Holmfirth Picturedrome on Sunday 7th May.
'The Roosevelt Sessions' tour will see lead vocalist and multi-instrumentalist Fast, drummer Frank Benbini and guitarist Naim Cortazzi band perform 44 dates across 11 countries.
Fast said: "This will be the second leg of our tour for The Roosevelt Sessions EP and our fans who came out to see us last year loved hearing our new music.
"We played our classic tracks and some tracks we haven't played out for a long time and we're looking forward to playing at Holmfirth – the Picturedome is an amazing venue."
Charismatic Fast is on lead vocal duties following the departure of Huey Morgan in November 2021.
Guitarist Naim Cortazzi, formerly of Happy Mondays and soul star Beverley Knight's band, was recruited to restore the trio.
The Roosevelt Sessions is a jazz-laden four-track cut sprinkled with biting political satire, nostalgic samples romanticising life in New York, and their signature world-weary commentary on rising above a life of crime.
Since 1993, Fun Lovin' Criminals have established themselves as one of the best live acts  in the UK and have been a mainstay at festivals since their barnstorming performance at Glastonbury in 1999.
Their debut album Come Find Yourself reached no.7 in the UK charts and was certified Platinum in the UK and Gold in the Netherlands.
The biggest hit "Scooby Snacks" contains dialogue from Quentin Tarantino's Pulp Fiction and Reservoir Dogs, peaking at no.12 in the UK singles chart in 1997 and was certified Silver by the British Phonographic Industry (BPI) in July 2022.
The band have released six studio albums, a three CD live album and four compilations of FLC hits, alternative versions and B-sides.
Fast added: "Frank, Naim and myself are really proud of our new shows, the music we're selecting to play is making our gigs sound fresh and we love playing for our fans as much as they love our songs."