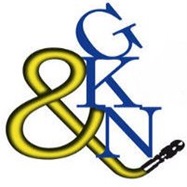 Fabricator Welder/Sheet Metal Worker
G K & N Services is a company of engineers working predominantly in the tanker building, jetting, drainage and welfare industry and are market leaders in our field.
We are looking to employ a skilled/semi-skilled fabricator welder with sheet metal work experience to join our existing team.
The successful applicant must be competent in all aspects of fabrication and welding with the ability to manufacture and assemble high-quality mild steel/stainless-steel fabrications and vessels used for moving, storing, and expelling liquids and semi-solids in the tanker building, jetting, drainage, and welfare industry.
The right individual will have an eye for detail with the ability to work independently or as part of a team and It would be beneficial but not essential to have vessel and pipe welding experience, 
To emphasise the experience required, G K & N products and systems are all low-volume and uniquely designed to customer requirements, rather than standard high-volume catalogue products.
In return we offer training and development opportunities with interesting and varied work with competitive rates of pay, overtime and Bupa cash plan after a qualifying period.
To apply, please email your CV to jeremy@gkandnservices.co.uk or ring 07706335524 for more information.
Please, add "as seen on Holmfirth Info" within your application.
For more information on our products please view our website on the below link.
https://www.gkandnservices.co.uk