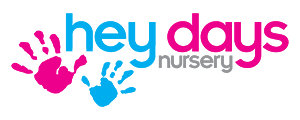 Hey Days Nursery is looking for an Early Years Educator.
The ideal candidate would preferably have experience and relevant qualification (NVQ level 2/3 or equivalent).
Good working knowledge of the EYFS/Child development, Safeguarding, SEND, and Ofsted standards in a nursery setting would be of benefit, however, we would work with you to develop your knowledge.
The daily duties involve:
Working with children 0-5 years to provide a high standard of care for children within the setting
Planning activities both indoors and outdoors
Observing children and monitoring progress using the Early Years Foundation Stage, using an online system
Ensuring key paperwork is up-to-date
Safeguarding children and ensuring their health and safety by following policies and procedures within the setting
Working as part of a team to ensure children reach their full potential in a caring manner
Developing partnerships with parents
Liaising with outside agencies where required, ensuring the children's needs are met
Two references are required
The successful candidate will undergo an enhanced DBS check prior to employment and will be required to go on the update service.
If you would like further information, please call 01484 689305.
The closing date for this post is 20th August 2022.
To apply, please email your CV and cover letter to info@heydays-nursery.co.uk.
Qualifications and Skills
NVQ Level 2/3 or equivalent
Job Type: Full-time
Salary: Hourly rate to meet minimum wage negotiable dependent upon experience and qualification.
Benefits:
Staff discount for childcare
On-site parking
29 days holiday (including Bank holidays)
Schedule
Hours flexible between 7.30am – 6pm, Monday – Friday