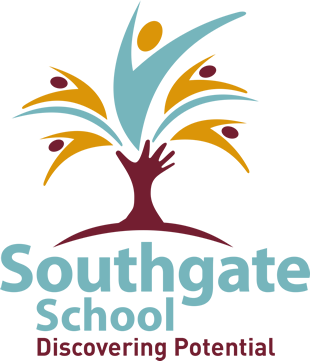 Following the recent internal promotion of two of our Activity Support Officers we have opportunities for new people to come and join the team who provide support to our classes during the lunchtime period.
Southgate is a special school for pupils with complex needs and an Educational Health Care Plan (EHCP). We are a safe nurturing school where individuals are celebrated and our pupils are supported to develop their unique potential and are given a fresh start every day.
At Southgate, we value all our people and you will have the opportunity to make a real difference to the lives of our incredible and diverse children and young people.  As a member of our team you will have the opportunity to develop new skills and we support progression and professional development. Working for Southgate you will be provided with the following:
Term time working
Access to Kirklees Active Leisure membership
Access to wider support and employee healthcare with a significant focus on wellbeing initiatives
Centrally located with parking and convenient transport links
An extensive and supportive induction programme
Ongoing supportive performance management
Continuous professional development
Coaching and mentoring
Career progression and development opportunities
West Yorkshire Pension Fund
As an Activity Support Officer, you will be responsible for the supervision of pupils during the lunchtime period which includes supporting pupils to develop their skills around food and eating. You will support pupils to develop social skills through play activities both indoors and outdoors and promote pupil's physical and emotional wellbeing. You will be a key member of the class team and work across a small number of classes.
Please demonstrate how you meet the shortlisting criteria by either completing the shortlisting questionnaire or providing the necessary information in your supporting statement. This document can be emailed directly to recruitment@southgateschool.co.uk.
If you would like to arrange a visit to the school or would like to know more about the roles, please email office@southgateschool.co.uk.  You can also find out more about the school by visiting our website (www.southgateschool.co.uk) or follow us on Facebook.
Shortlisting to take place w/c 27 February 2023
Interviews to take place w/c 6 March 2023
Good luck!