A-ONE IT provides Computer/laptop Repairs, Wireless WiFi installations and repairs, network/Data Cables
Holmfirth based Laptop & Computer Repairs for Business or Home users.
Small Family run company
On-site mobile IT support since 1998.
No need to disconnect and drag your computer to our offices.
No support contract or upfront fees, pay as you go.
Low hourly rates and no call out fee
---
PC/Laptop Repair
Home & Business users:
Reasonable fixed rates
Laptops/ computers – all makes repaired.
Macbook repairs available
Running slow or overheating
Popups, malware & virus infections
Custom built performance computers with W7 or W10
Email or Printer issues
---
Wireless Network
WiFi Networks, Wireless, Surveys,Installation – From 1 to 50 Wireless Access Points all cloud managed
Wireless installer for offices, businesses, schools/colleges, warehouses, pubs, clubs, care homes
Wireless installer for Home, Office, Pub, Cafe, B&B, Hotel/Accomodation, Workshop, Retail Shop, Factory, Business, Childern Nursery etc.
Proven track record and reasonable prices
Here to help against poor wifi signal with reasonable prices
---
Business IT Support
Competitive IT support for Business in Huddersfield, Holmfirth and West Yorkshire
A-ONE IT work with many business organisations from startups to established companies.
Providing IT computing support without the need to hire your own in-house staff.
Pay as you go, Daily rates or retainers for priority IT business service.
Established in 1998, A-ONE IT can help your business with Accounting Software, CAD, backups, databases, data recovery, Network
Cabling and expert Wireless networks systems and much more.
---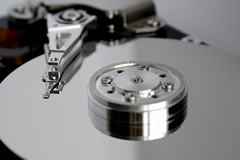 Data Recovery
All data recovery work is undertaken strictly to our terms100s of satisfied clients, high success rate.All prices include VAT. 100% confidential service.
---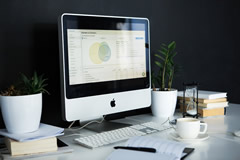 Computer Support
A-ONE IT offer on-site support for Desktops, Laptops, Servers (Windows 10, 8.x, 7, Vista, XP, Windows 2008, 2003, HP & SUN), PCs, Macbooks and laptops. A-ONE IT provides prompt friendly service & repair for everything computer and IT.