Looking to go out for a bite to eat in Holmfirth, West Yorkshire.
We have lot's of menus for Cafe's Pubs and Restaurants.
This is THE place to be for something to inspire you and go out and have a treat (you deserve it!!!)
Gluten Free / Vegan / Vegetarian options should be shown on the menus.
Opening Hours
MONDAY – TUESDAY – CLOSED
WEDNESDAY – THURSDAY – 19:00 – 22:00
FRIDAY – SATURDAY – 10:00 – 14:00 & 19:00 – 22:00
SUNDAY – 10:00 – 14:00
14c TOWNGATE,HOLMFIRTH,HD9 1HA
01484 – 443910
Harvey's Bar/Kitchen Holmfirth
Opening Hours
Monday – Thursday
10:00 – 23:00
12:00 – 21:00 FOOD
Friday & Saturday
10:00 – 00:00
12:00 – 22:00 FOOD
1 Town Gate, Holmfirth, HD9 1HA
01484 681983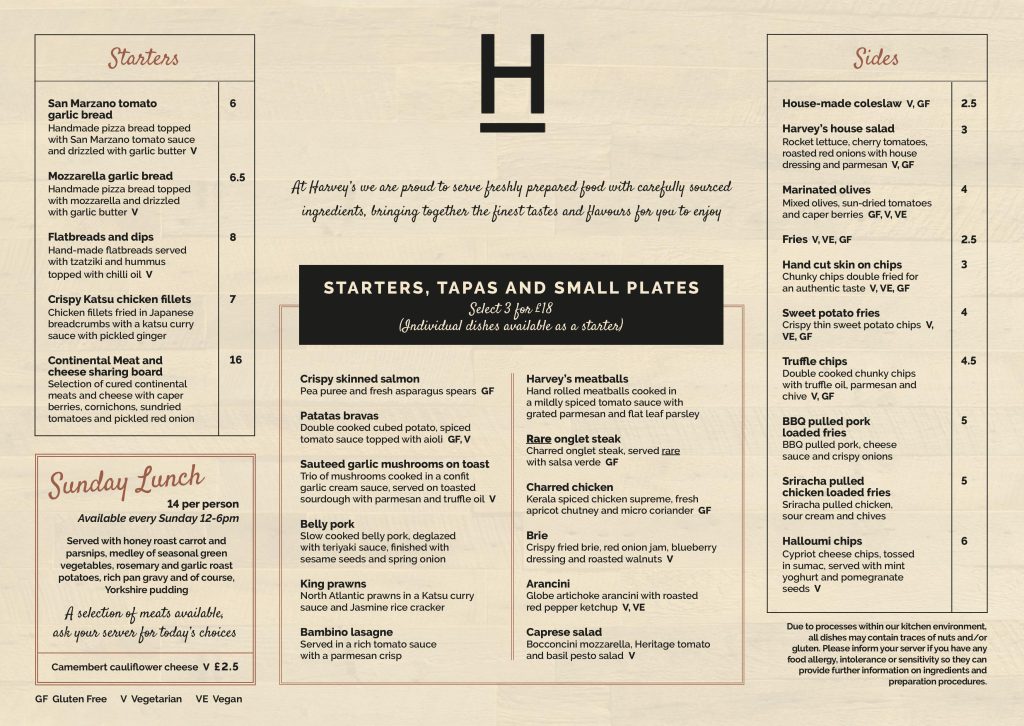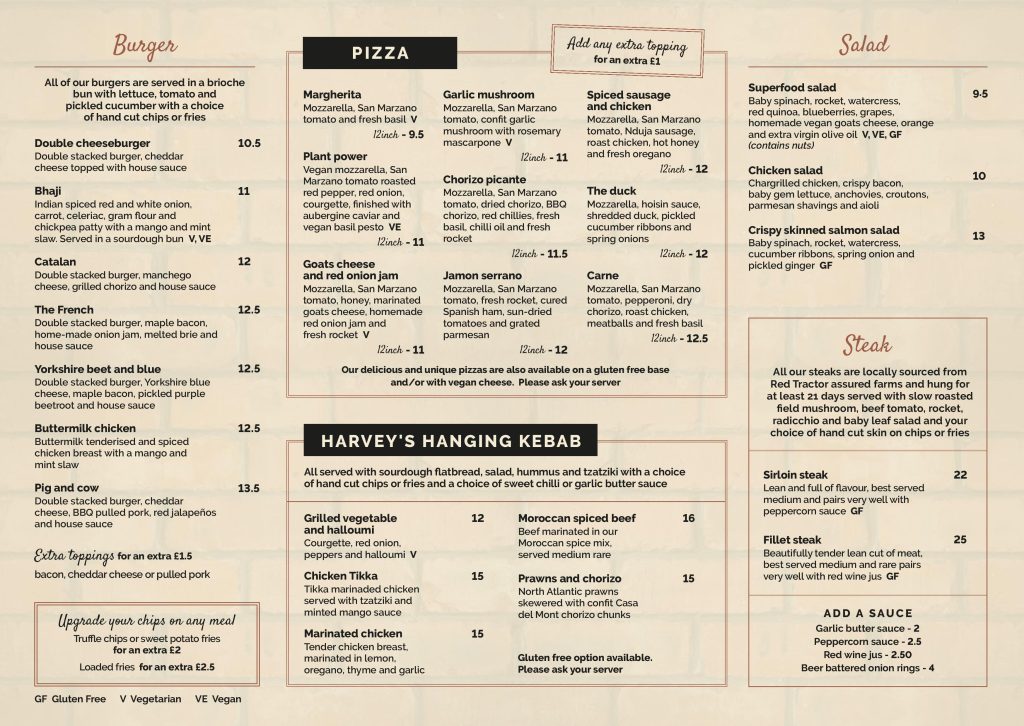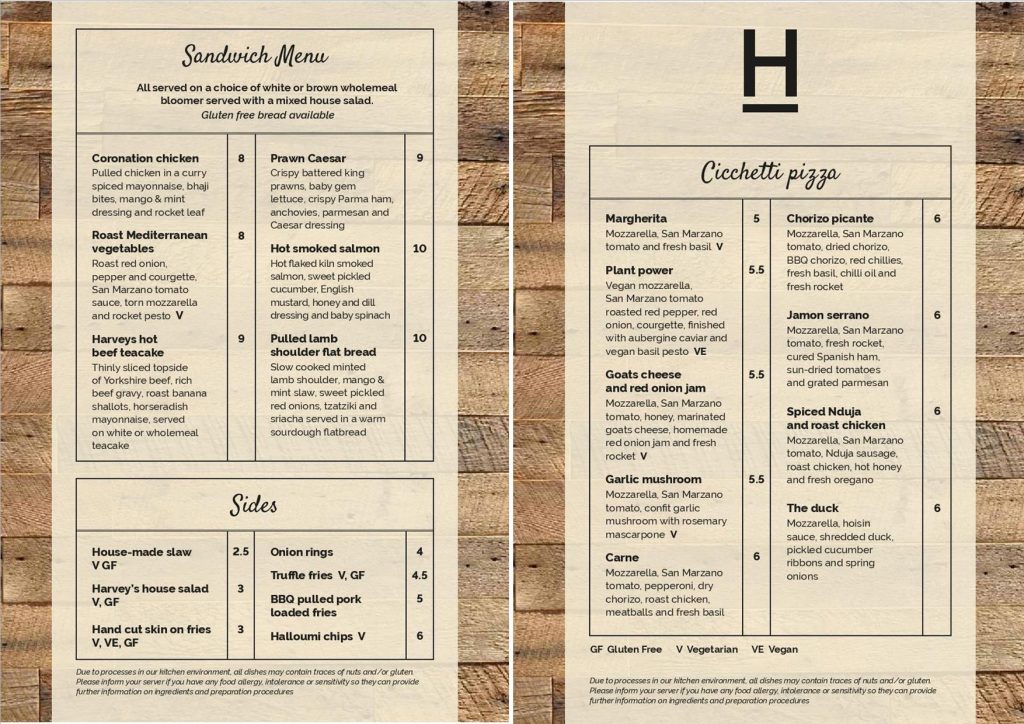 Open 10am till 4pm Every day
Washpit Mills, Holmfirth, HD9 2RD
01484 680300
CLICK HERE FOR MORE DETAILS ON THE CARDING SHED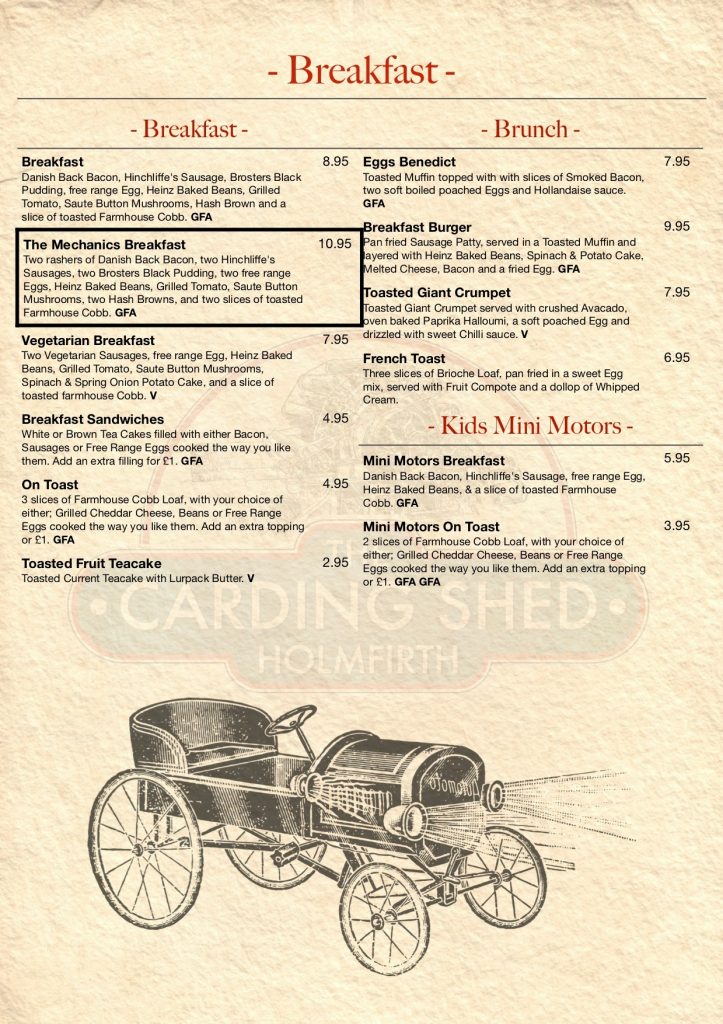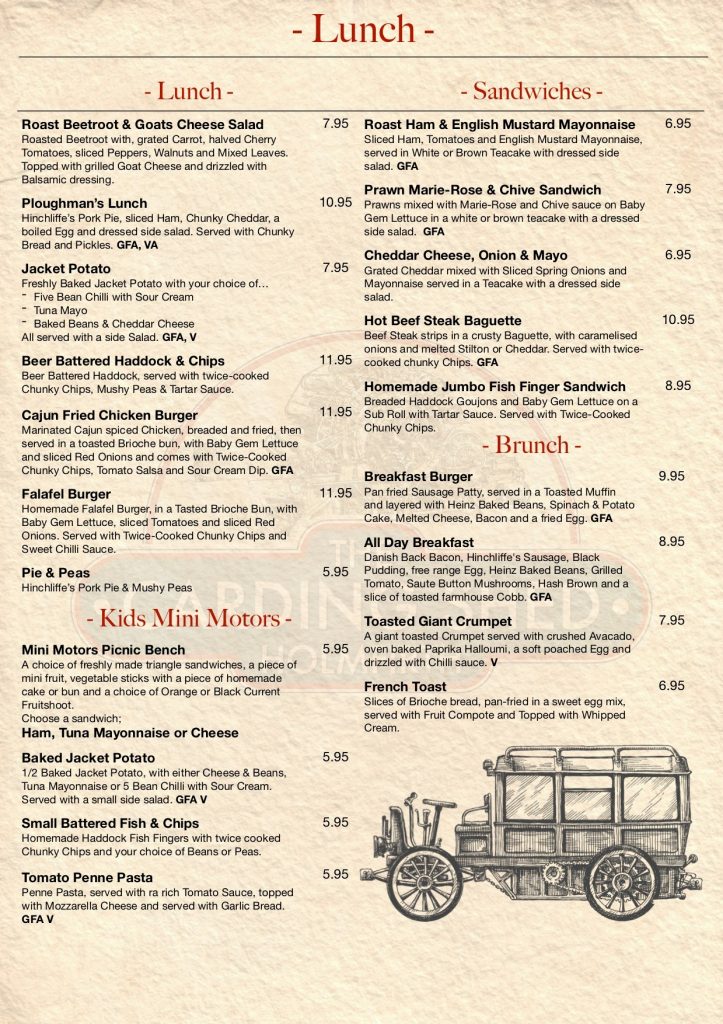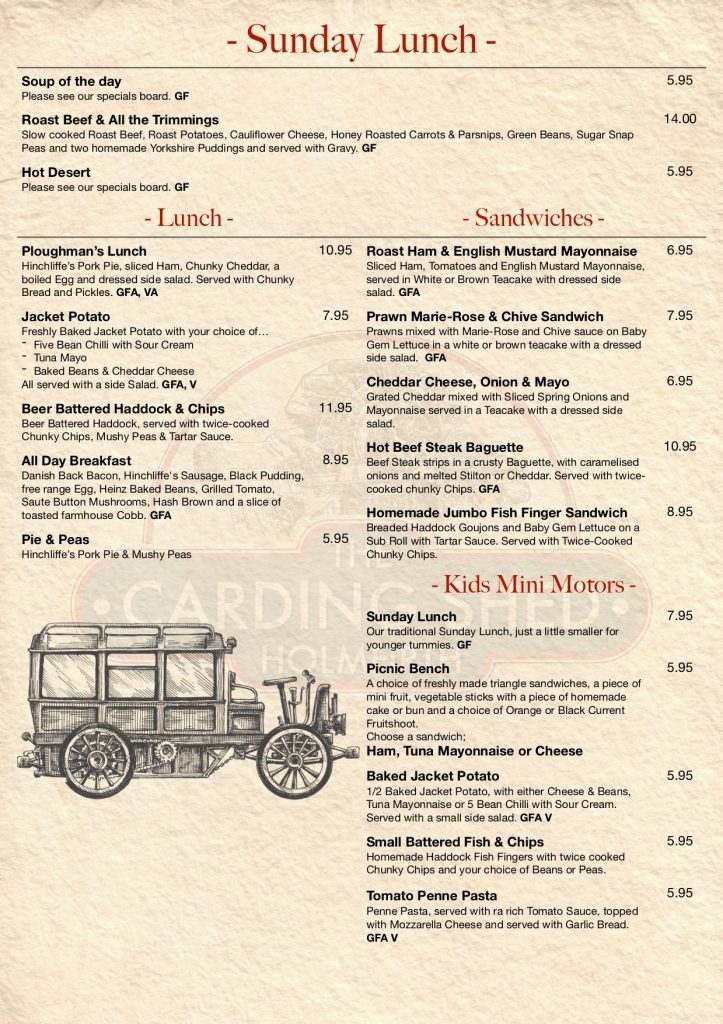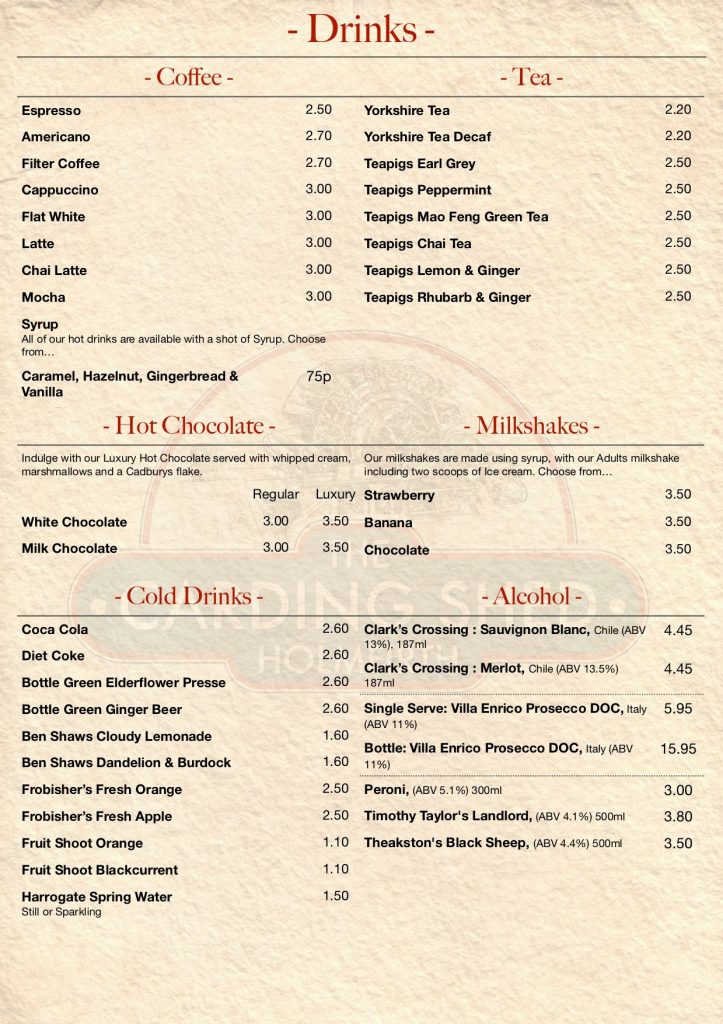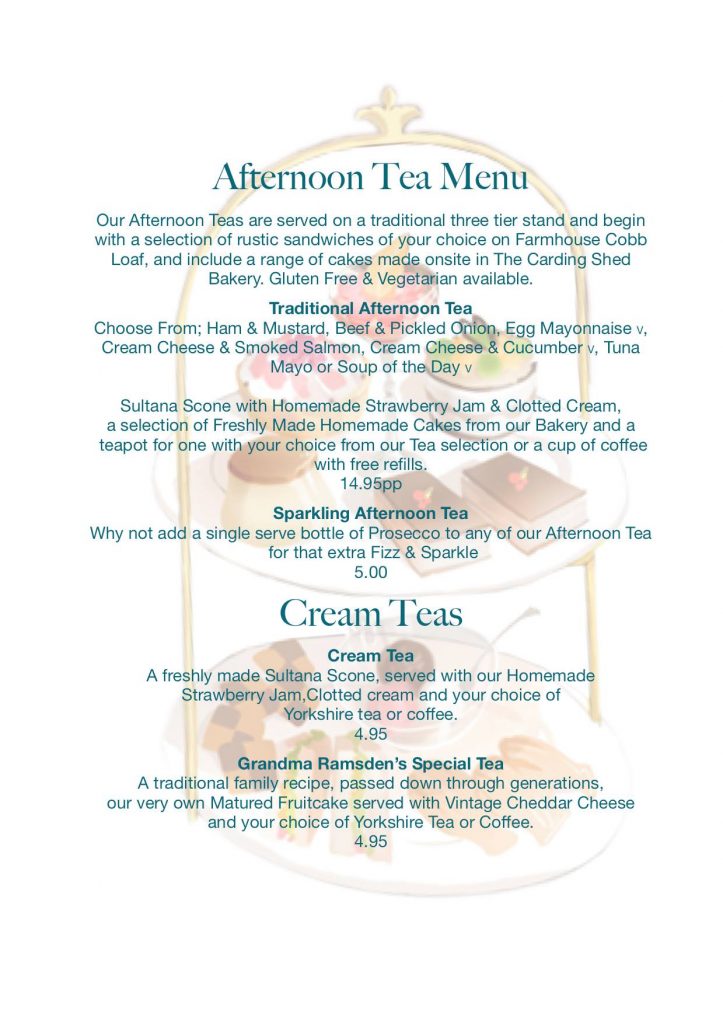 The Wrinkled Stocking Tearooms (In Holmfirth Centre)
30 Huddersfield Road, Holmfirth, HD9 2JS
01484 681408
Monday: 09:00 – 16:00
Tuesday: 09:00 – 16:00
Wednesday: CLOSED
Thursday: 09:00 – 16:00
Friday: 09:00 – 16:00
Saturday: 09:00 – 16:00
Sunday: 09:00 – 16:00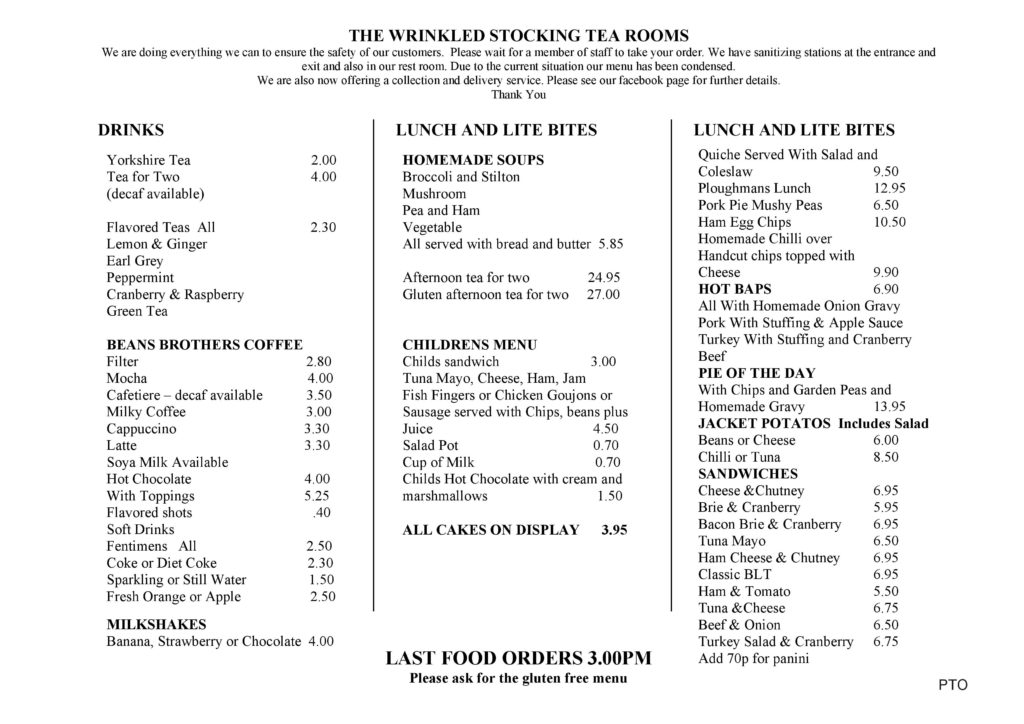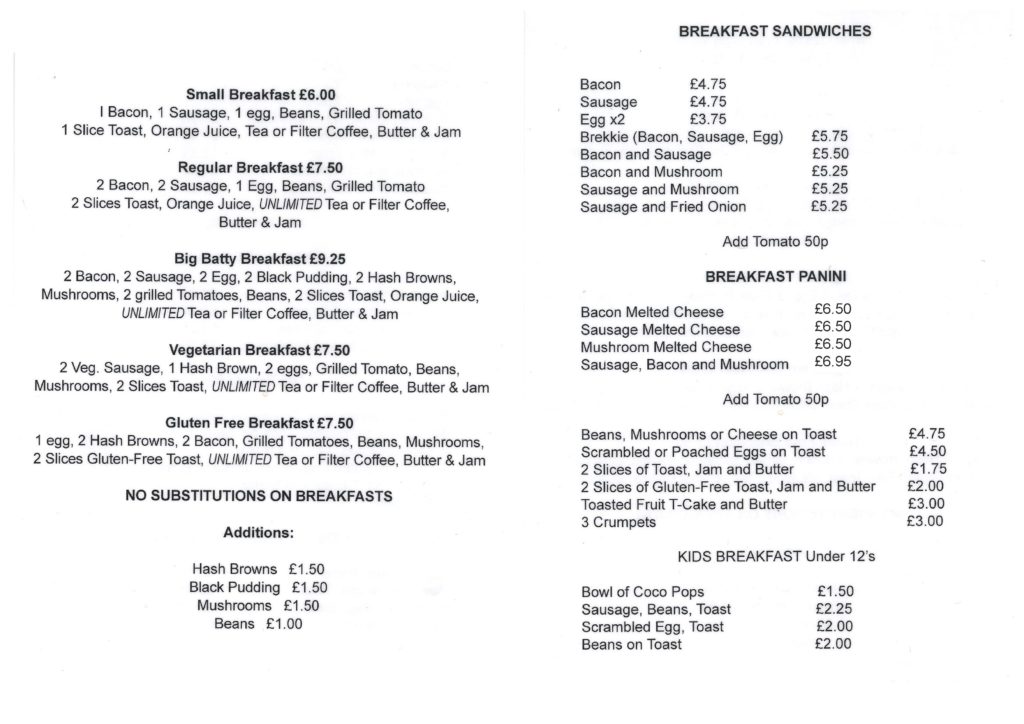 Tuesday to Saturday 9.00am – 4.30pm
Sunday – 10am – 4pm
Downshutts Lane, Totties, Holmfirth, HD9 1AU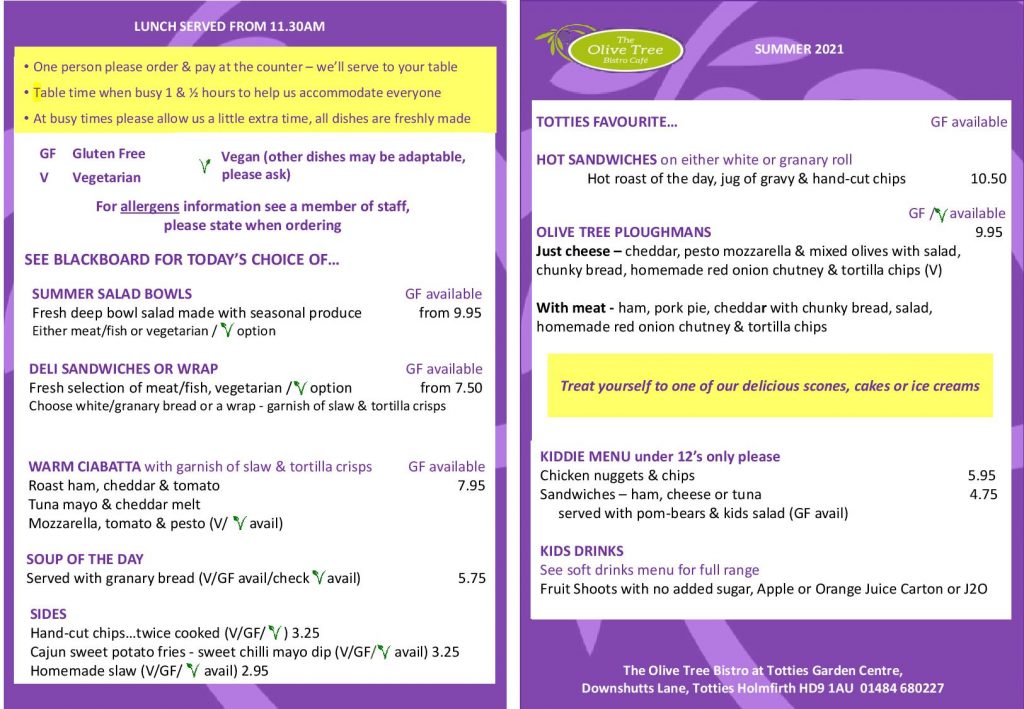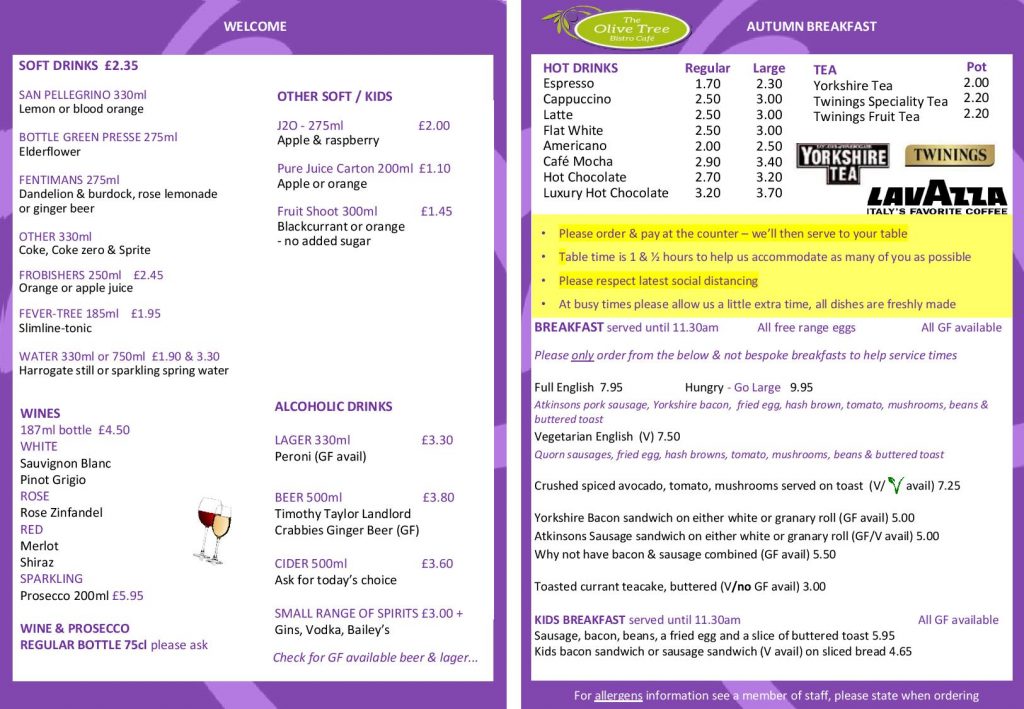 Monday to Saturday: 9am to 5.30pm
Sunday: 10am to 5pm
Evenings
Friday & Saturday: 6pm to 10pm
01484 661231
Netherton Moor Road, Netherton, Huddersfield HD4 7LE
Breakfast / Lunch Menus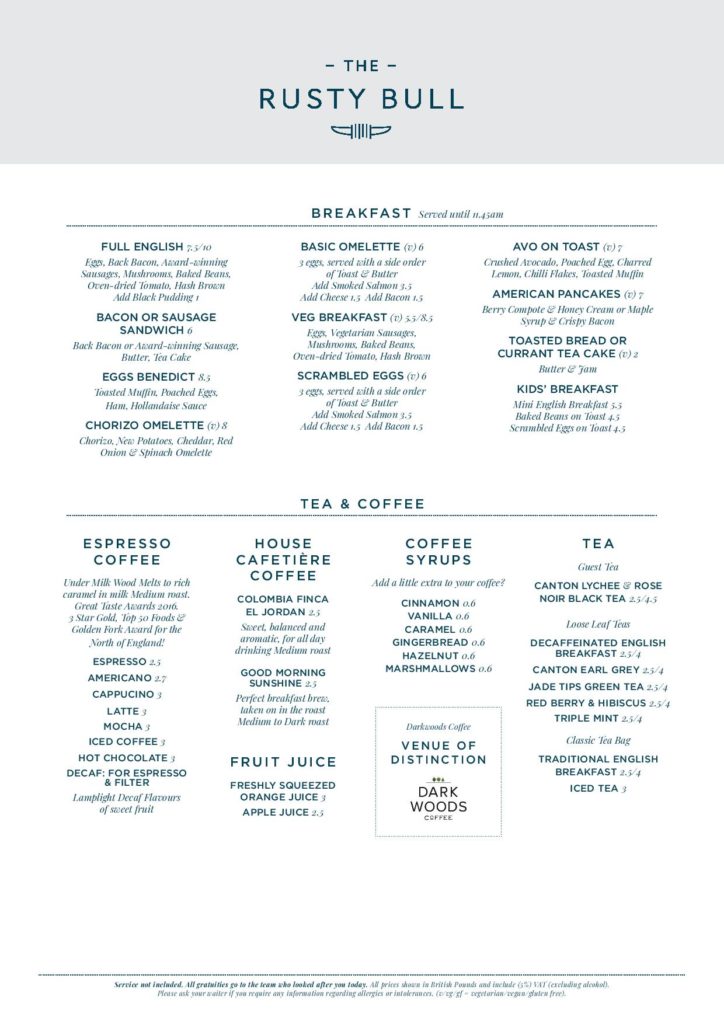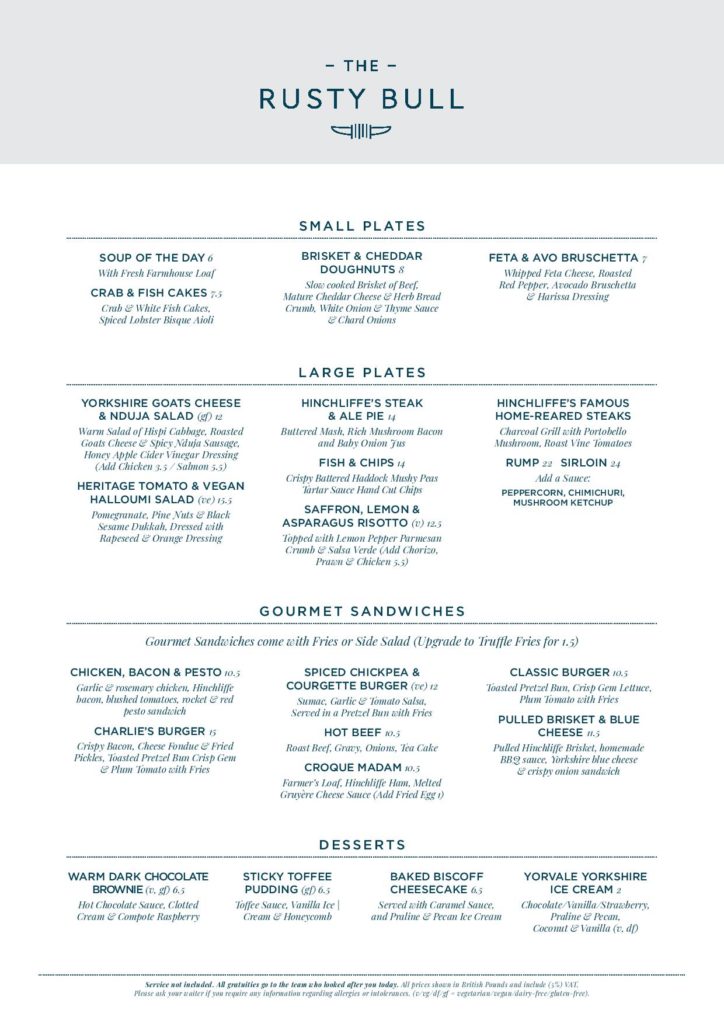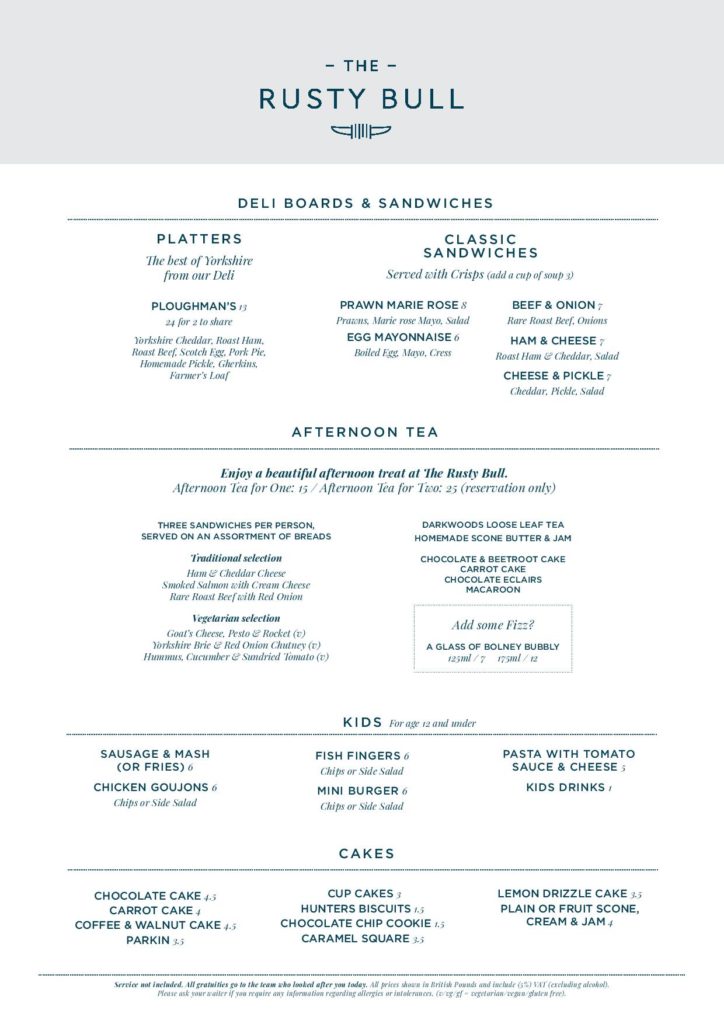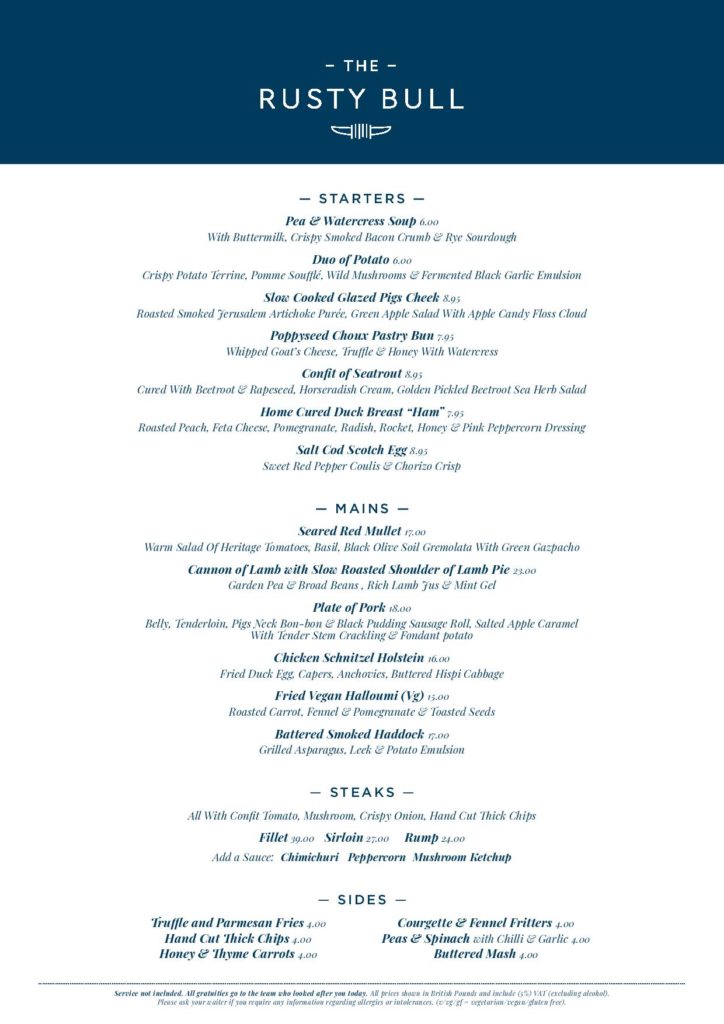 Monday to Saturday 9.30-4.00
Sunday 10.30-3.00
108 School Street, Holmfirth, HD9 7EQ
01484 684942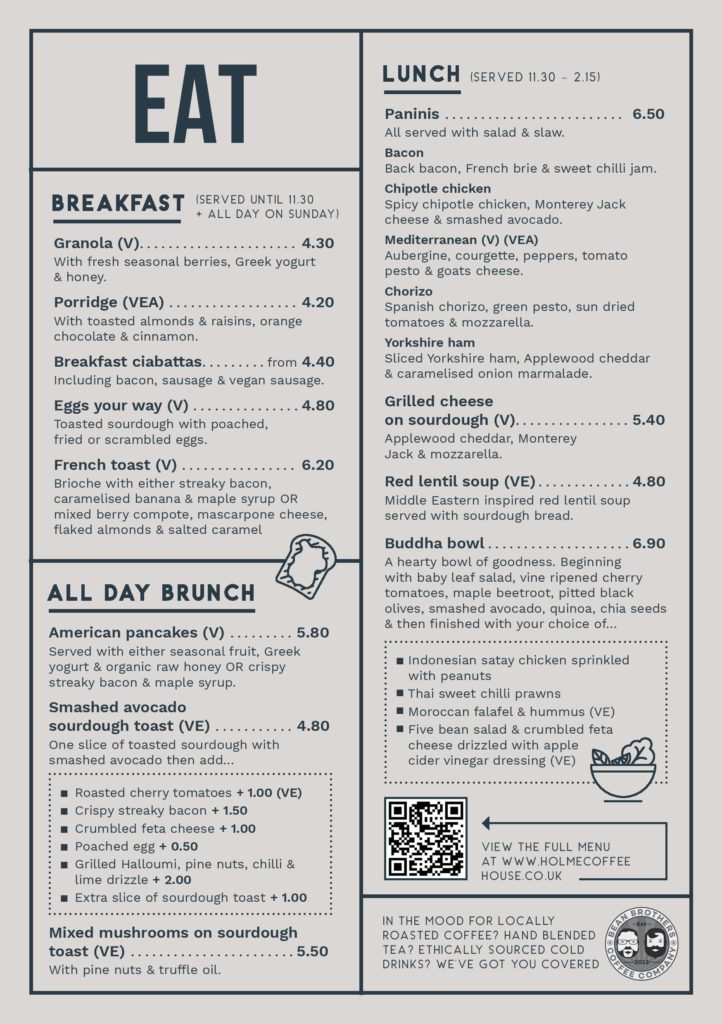 Monday 4-12 (Food 4-9)
Tuesday 4-12 (Food 4-9)
Wednesday 4-12 (Food 4-9)
Thursday 4-12 (Food 4-9)
Friday 12-2am (Food 12-9)
Saturday 12-2am (Food 12-9)
Sunday 12-12 (Food 12-8)
01484 681884
MONDAY – TUESDAY: CLOSED
WEDNESDAY – FRIDAY: 4PM – 10PM
SATURDAY: 12PM – 10PM
SUNDAY: 12PM – 8PM
10 Stable Court, Holmfirth, HD9 3AY
01484 767340
Poppa Piccilono's (Holmfirth Centre)
Opening Hours/:-
Mon-Wed – Closed
Thurs – 3-9pm
Fri – 2-10pm
Sat – 1-10pm
Sun – 1-9pm
23A Victoria Street, Holmfirth, HD9 7DF
01484 688121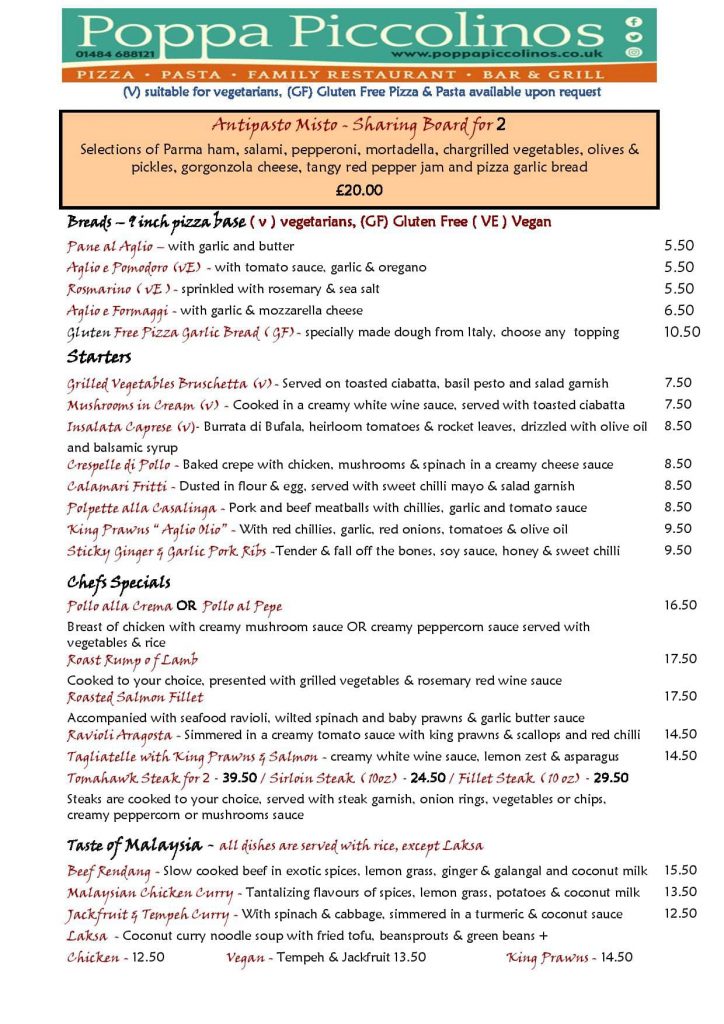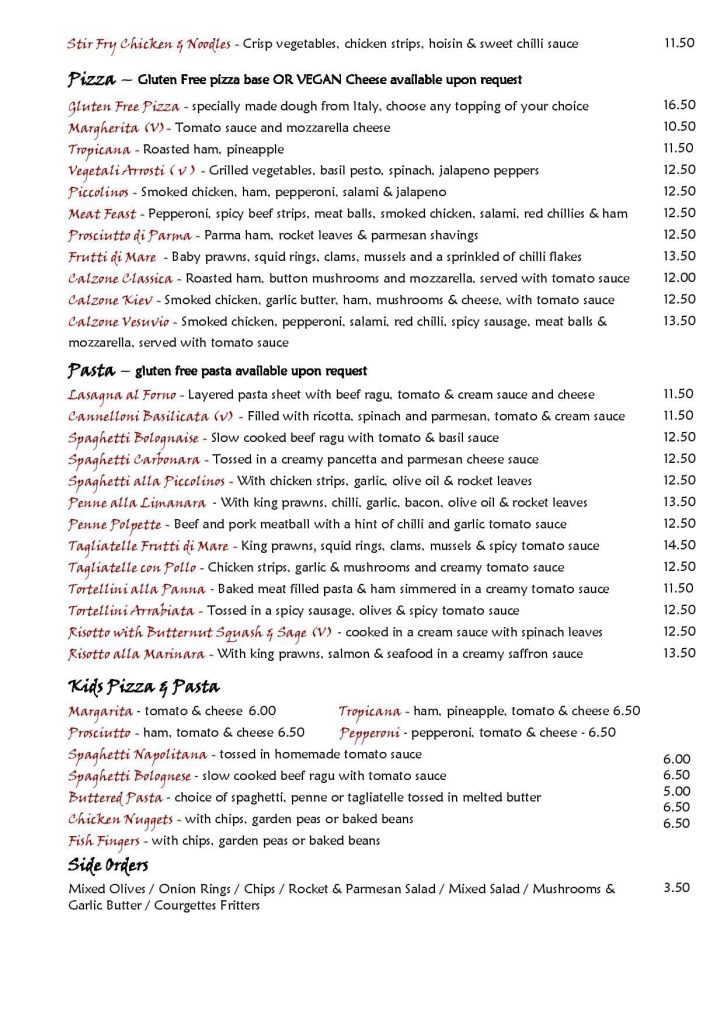 ---
Scholes Road, Jackson Bridge, Holmfirth, HD9 1LY
01484 688006
CLICK HERE FOR MORE DETAILS ABOUT THE WHITE HORSE
Food:
5pm till 9:45pm Wednesday to Friday
3pm to 9:45pm Saturday & Sunday
11 Huddersfield Road, Holmfirth, HD9 2JR
01484 768290
This is an example menu, to see their current menu, please click HERE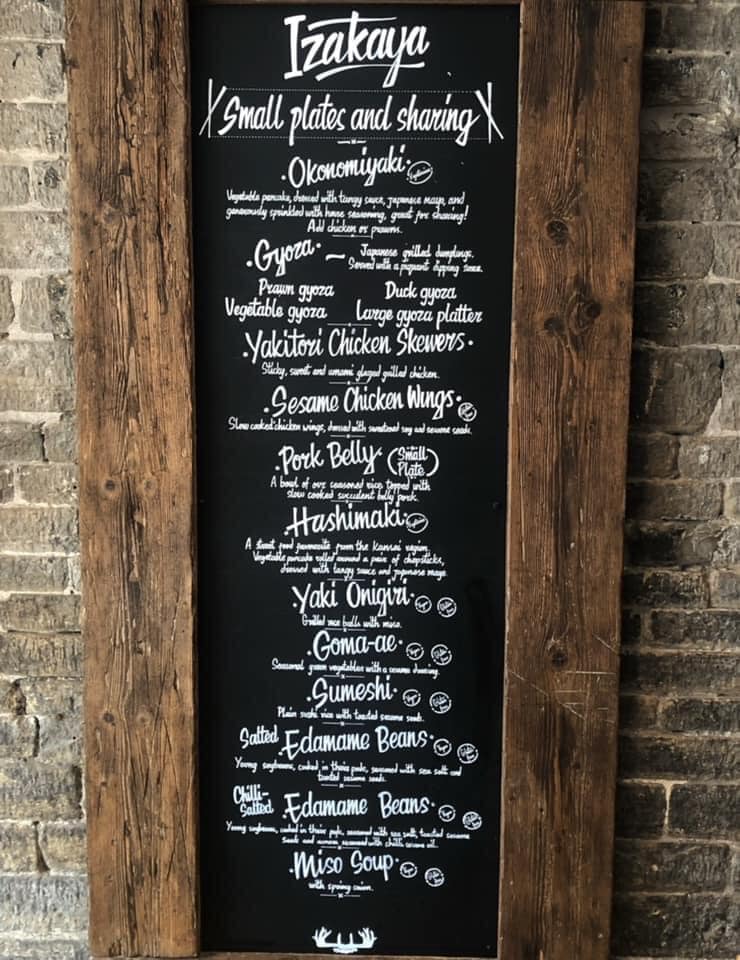 Open Monday – Sunday 5pm – 10pm
Unit 2/6, Victoria Arcade, 9 Dunford Road, Holmfirth, HD9 2DP
01484 683 882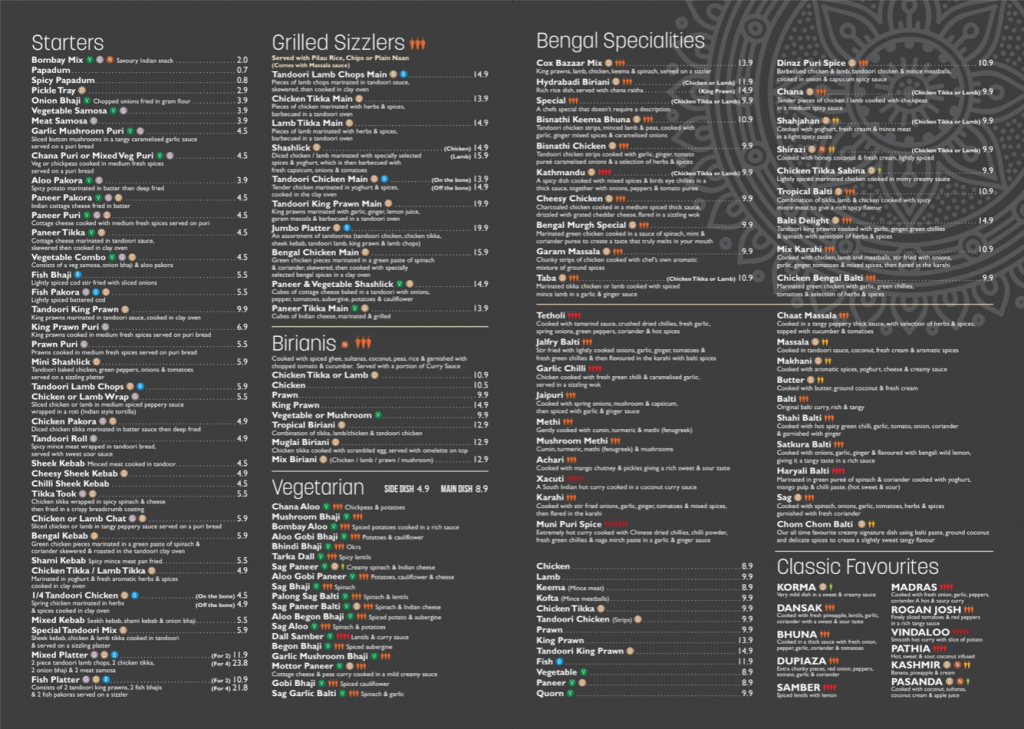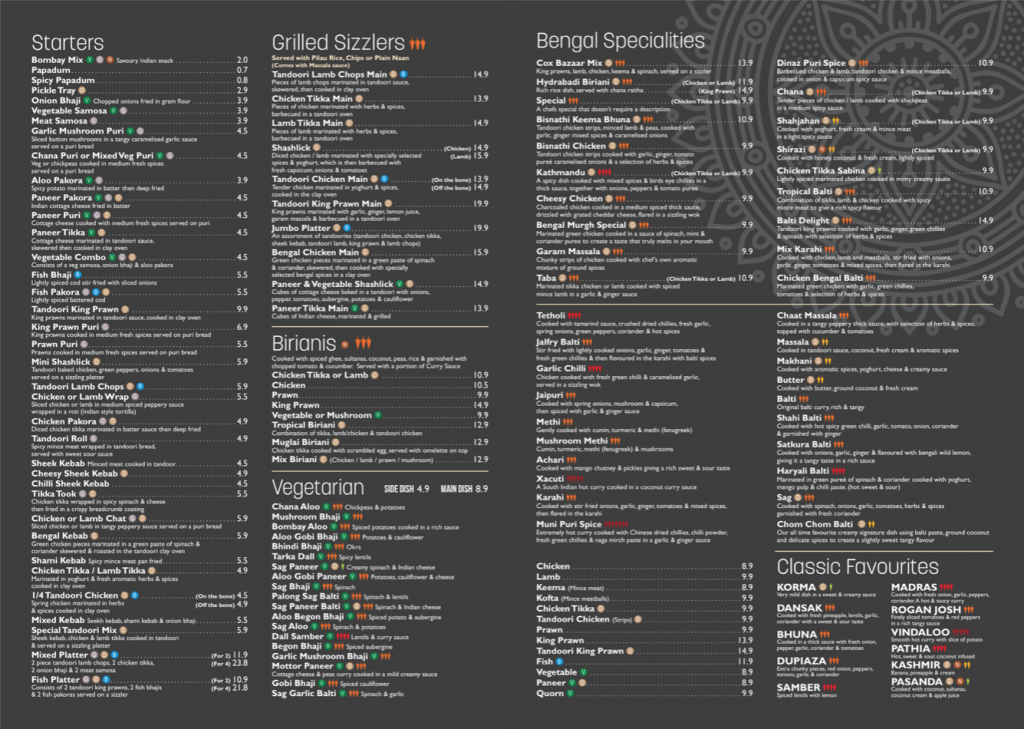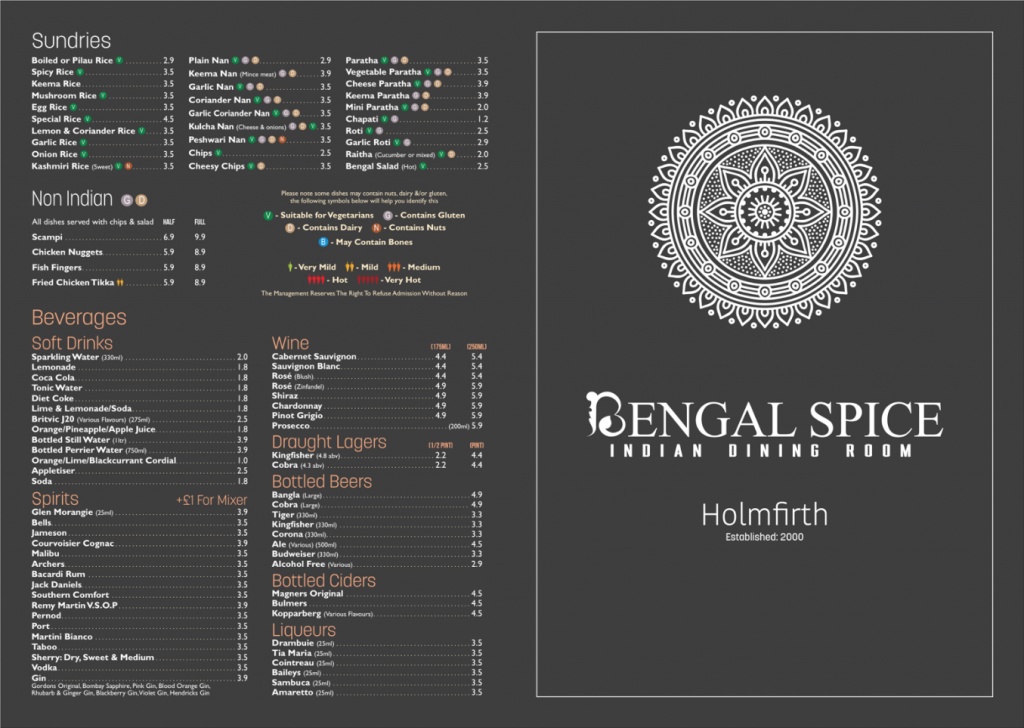 BEATTIES DELICATTESSEN AND COFFEE SHOP
(Awaiting menu details – light menu)
Open 9.30 till 4pm Monday – Saturday
then 10-4pm on Sunday
6 Towngate, Holmfirth (Holmfirth Centre)
01484 689000
————————————————————————————–
Open 7 days a week 5.30pm-11pm (last food orders 9.30pm)
1 Bradshaw Road, Honley, Holmfirth, HD9 6DW
01484 667000
CLICK HERE FOR MORE DETAILS ABOUT THE BLUE TIGER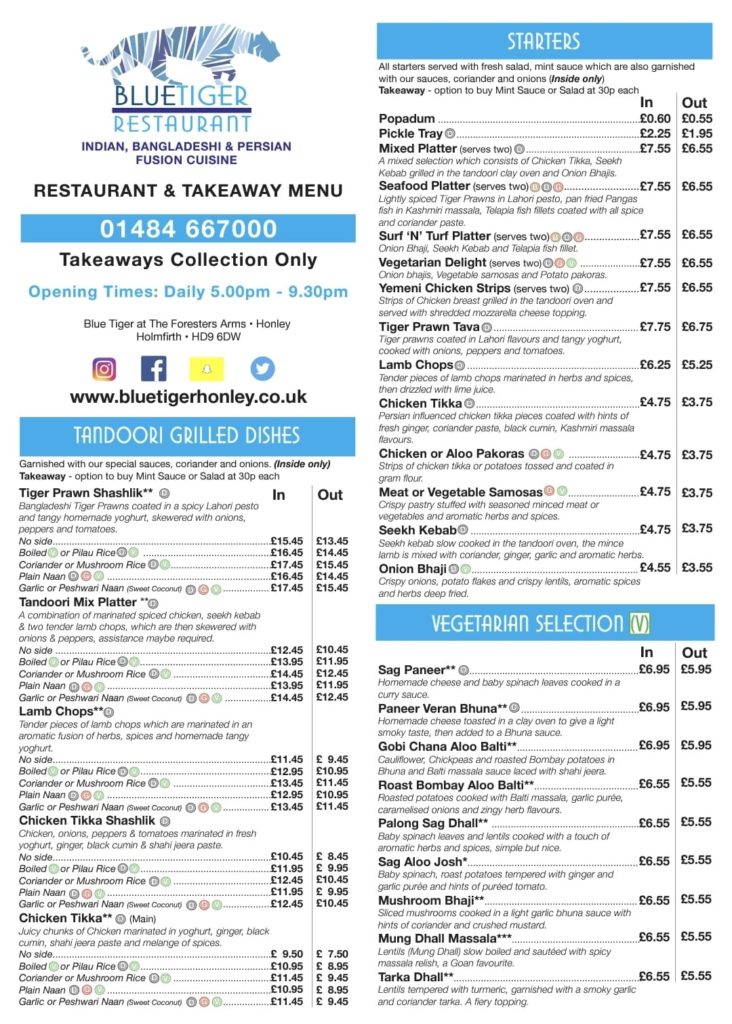 THE LOUNGE (Holmfirth Centre)

Open
Monday: 10:00 – 16:00 / Tuesday: CLOSED / Wednesday: 10:00 – 16:00 / Thursday: 10:00 – 16:00
Friday: 10:00 – 00:00 / Saturday: 10:00 – 00:00 / Sunday: CLOSED
54-56 Huddersfield Road, Holmfirth, HD9 3JH
01484 687500
Breakfast Menu
Main Menu
Waffle Menu
34 Station Rd, Marsden, Huddersfield HD7 6DH
Monday – Thursday 12:00 PM – 8:00 PM
Friday – Sunday  12:00 PM – 9:30 PM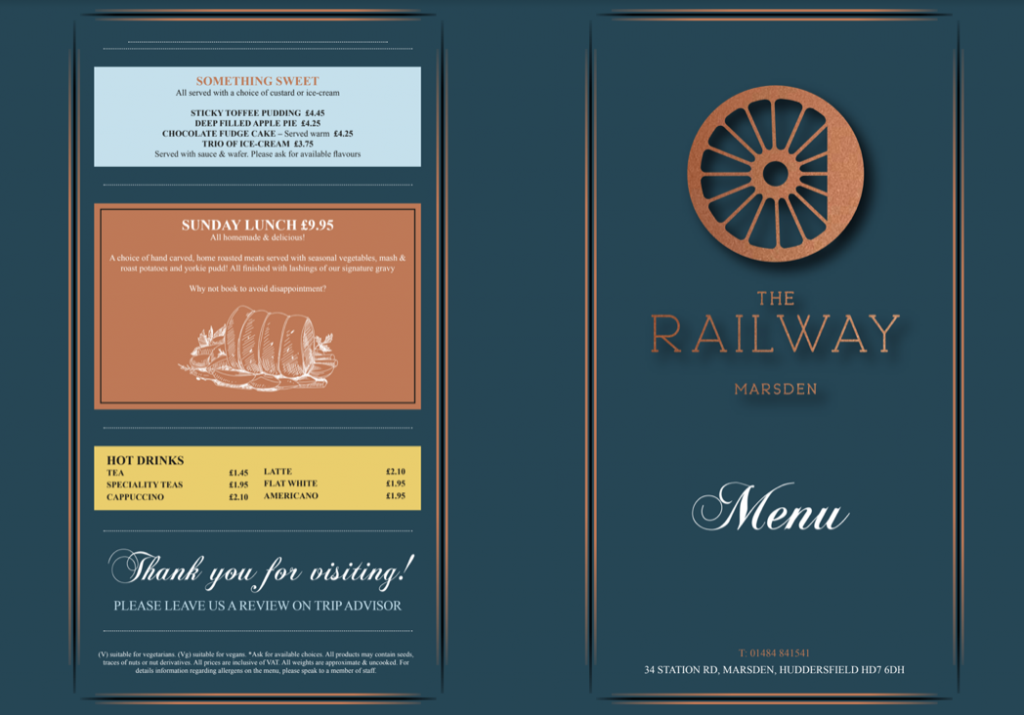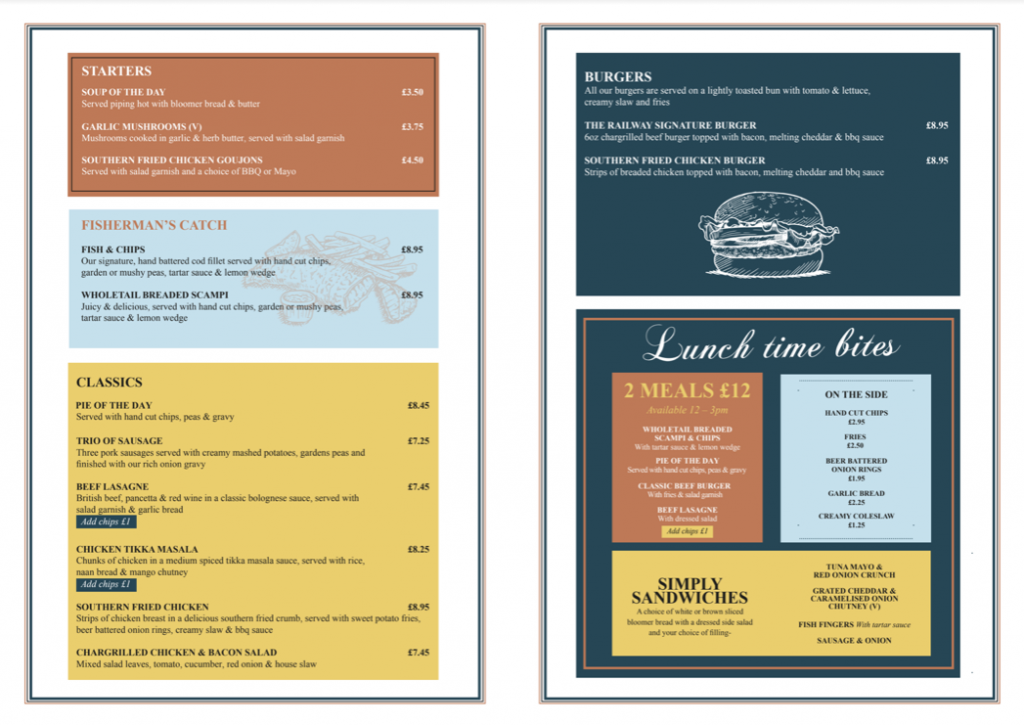 The Tap House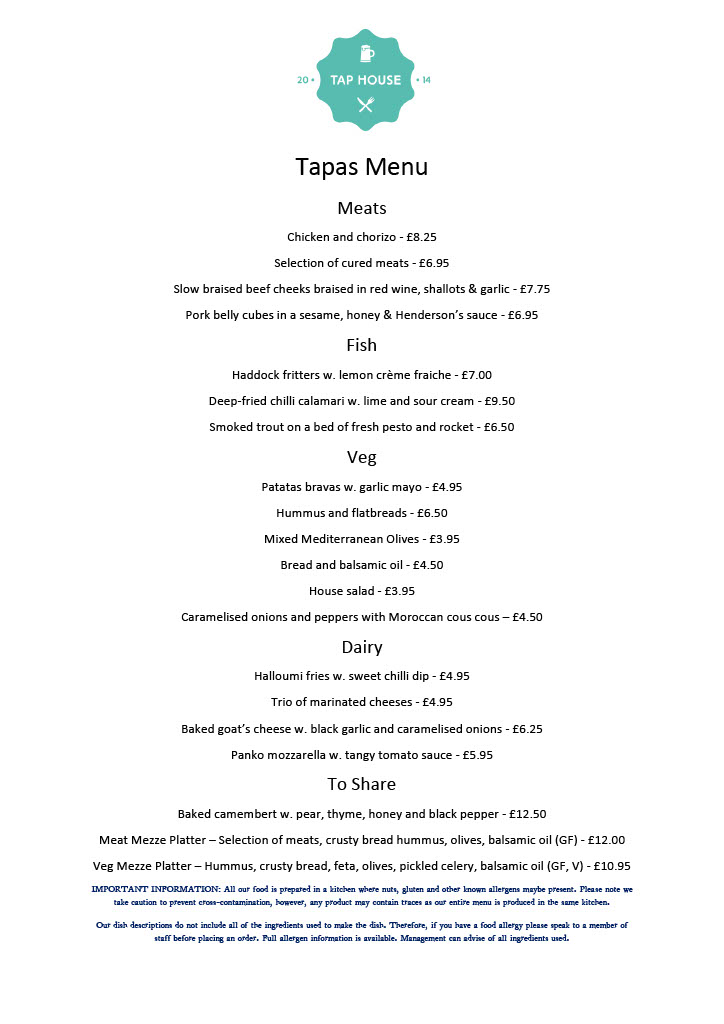 BROOKLANDS NURSERY AND COFFEE SHOP
Open daily  9am till 4pm
01484 683891
Brooklands, Scholes, Holmfirth, HD9 1UJ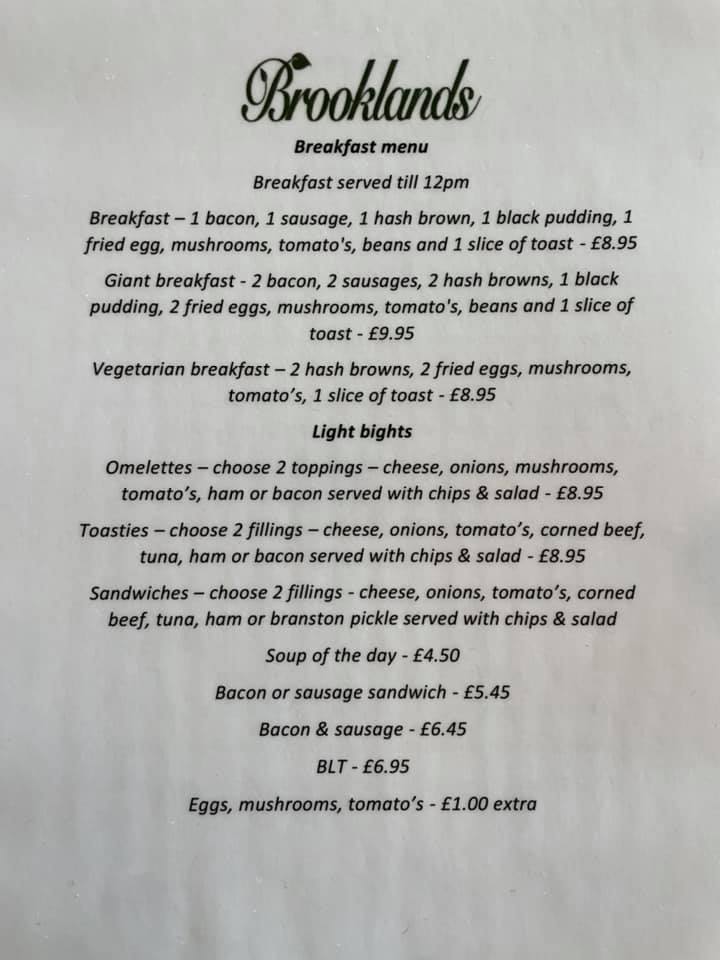 Lunch Menu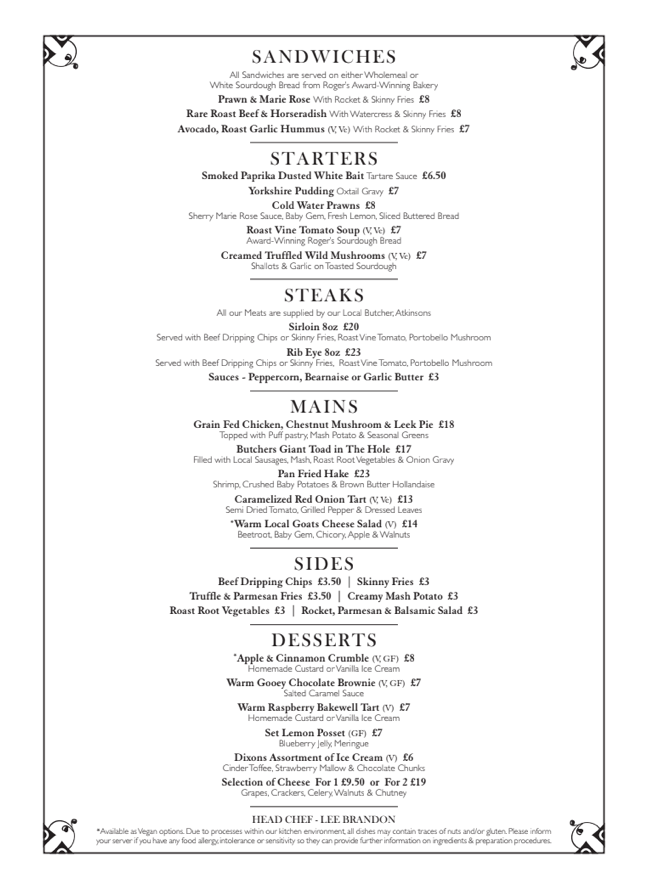 Dinner Menu
Sunday Dinner