Utama – Holmfirth Film Festival
26th October - 7:30 pm

-

9:30 pm

£5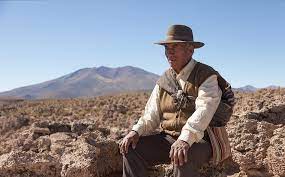 Dir. Alejandro Loayza Grisi (Bolivia 2022, 87mins 12)
On the edge of the desert, an elderly couple barely existing with their goat herd are confronted by climate change in a beautifully told and photographed Sundance winner and entry to the Oscars.
Related Events
Don't forget to mention you saw the event on Holmfirth Info!
Do not download or copy this data for commercial purposes.