Sound/Gong Bath at Cafe Root & Well-being Studio
26th November - 6:00 pm

-

7:00 pm

£15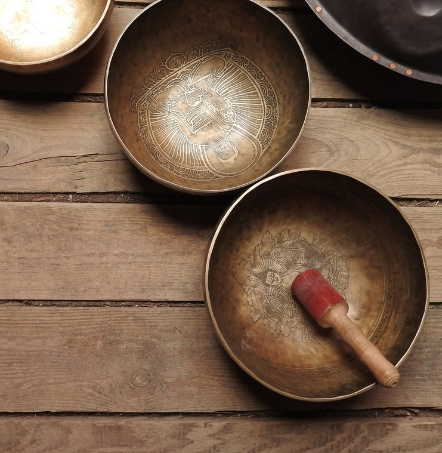 Sound/Gong baths offer spa-like sessions aimed at helping us to relax and restore. One of the greatest benefits is relief from stress and anxiety.
We can find ourselves holding onto negative energy from present or past experiences and this can lead to a feeling of heaviness in our hearts. A sound bath will allow you to let go of all that and return to a state of calm and well-being. There is a lot of research that shows the physical and psychological benefits of sound therapy including calming the body and mind, increasing focus and clarity, decreasing tension and fatigue, improving sleep and giving you more energy.
After a session, you can expect to feel an overall sense of relaxation, uplifted and inspired as you connect with your own positive energy. This will set you up to start your week feeling fantastic, relaxed and blissful.
The studio is fully equipped with mats, blankets and cushions but you are welcome to bring your own if you prefer.
Please note Sound/Gong baths are NOT suitable for women in the first 3 months of pregnancy, if you have a pacemaker or unstable epilepsy.
With Jean Habron, qualified Kundalini Yoga teacher, meditation coach, sound therapist, Cacao medicine carrier & ceremony facilitator, qualified SpiritDance facilitator
Related Events
Don't forget to mention you saw the event on Holmfirth Info!
Do not download or copy this data for commercial purposes.