LOUNGE MUSIC: The Dark Side of the Moon (1973) & Wish You Were Here (1975) at Magic Rock Tap, Holmfirth (SOLD OUT)
7th September - 7:00 pm

-

10:00 pm

£4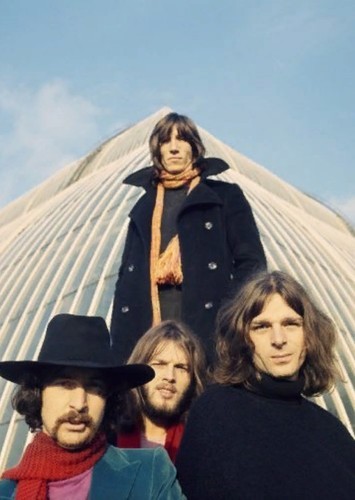 LOUNGE MUSIC: The Dark Side of the Moon (1973) & Wish You Were Here (1975)
 Magic Rock Tap Holmfirth, Holmfirth, HD9 7DE
A brand new event for the Amity Cinema – Lounge Music – offering you the chance to hear classic albums like you've never heard them before, in the comfort of the Magic Rock Tap Holmfirth cocktail lounge, in the dark!
Here's how it works:
– The lights will be off
– The albums will be played in full
– The bar will be open throughout
– Interval between albums
For the grand introduction of this new event, there can be no greater choice of band than Pink Floyd, with two of their classic albums, The Dark Side of the Moon and Wish You Were Here. Don't miss out on this opportunity to experience them in this totally unique way.
Albums will be presented in high definition audio, surround sound mixes, or both if possible. Sit back and take it all in.
Space is limited to 30 seats in the upstairs cocktail lounge so this is a strictly ticket only event. Please book in advance to secure your seats, there will be no tickets available on the door. The upstairs bar is open and staffed exclusively for the Amity Cinema audience from 6:30pm onwards, you are more than welcome to stay for drinks after the event has finished.

Doors open at 6:30pm
Music starts at 7:00pm with a short introduction
There will be an interval between albums to allow you to stretch your legs, use the bathroom, get some more drinks etc.
If this event sells out and you have missed your chance to book tickets, please use the waiting list function of this site, if tickets become available you will be contacted.
Tickets are £4.00 each (plus booking fee). If you want priority access to tickets please join the mailing list by emailing theamitycinema@outlook.com
The aim of the Amity Cinema is to bring people together to appreciate great films on a big screen, as they should be seen, and now great albums, as they should be heard! Please do not treat the Amity like a traditional cinema, don't be concerned about being 100% silent, don't be worried about getting up to go to the bar or use the bathroom at any point, you're sat in a bar that serves excellent beer just behind your seats, feel absolutely free to quote along, cheer, cry, despair, warn the characters about what's behind them etc. You also don't need to leave the room as soon as the credits roll, you are welcome to stay and have a few drinks and discuss the film or just continue enjoying your evening.
I want to bring people together to have a good time. I want us to have our very own cinema in the heart of Holmfirth.
LOUNGE MUSIC: The Dark Side of the Moon (1973) & Wish You Were Here (1975)
Tickets sold by TicketSource
Related Events
Don't forget to mention you saw the event on Holmfirth Info!
Do not download or copy this data for commercial purposes.