GREASE (1978) 45th Anniversary 4K Film at Magic Rock Tap, Holmfirth (SOLD OUT)
24th August - 7:00 pm

-

10:00 pm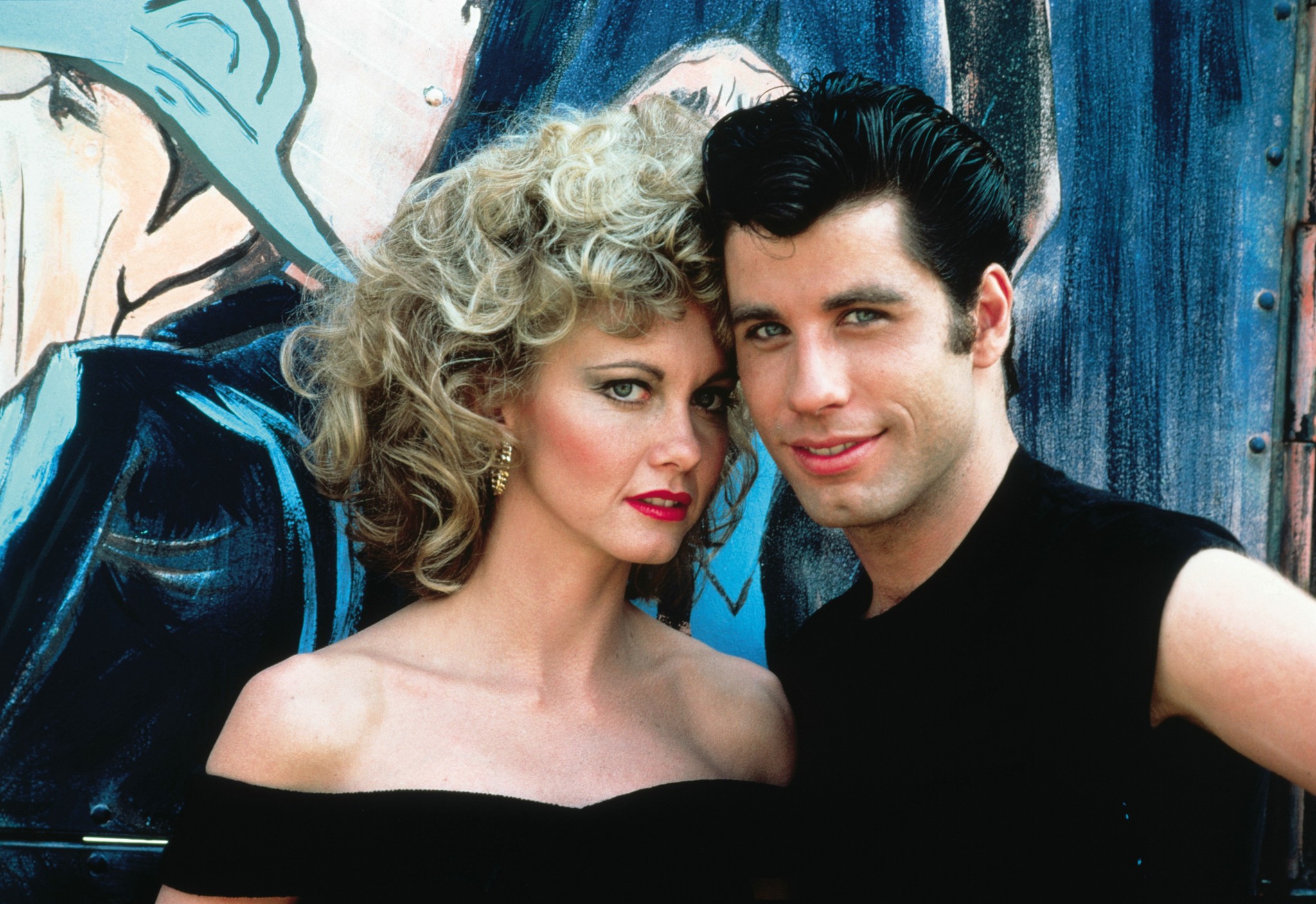 GREASE (1978) 45th Anniversary 4K
 Magic Rock Tap Holmfirth, Holmfirth, HD9 7DE
Celebrate the 45th anniversary of the musical romantic comedy GREASE, showing in 4K from a recent 4K restoration with the original 1978 70mm audio mix.
"Uh, I'm not very hungry; just gimme a double Polar Burger wit' everything and a cherry soda wit' chocolate ice cream."
Sandy, a wholesome exchange student has a summer romance with Danny Zuko, head of the T-Bird gang, and think they'll never see each other again. But when Sandy and her parents move from Australia to America, they both end up at the same school. Will their romance be able to survive the high school cliques?
An energetic and hilarious musical with infectiously catchy songs, Grease has stood the test of time. Released in the United States in 1978 by Paramount Pictures. The film was successful both critically and commercially, becoming the highest-grossing musical film at the time. Its soundtrack album ended 1978 as the second-best-selling album of the year in the United States, only behind the soundtrack of the 1977 film Saturday Night Fever. In 2020, Grease was selected for preservation in the United States National Film Registry by the Library of Congress as being "culturally, historically, or aesthetically significant".
Starring:
John Travolta as Danny Zuko
Olivia Newton-John as Sandy Olsson
Jeff Conaway as Kenickie
Barry Pearl as Doody
Michael Tucci as Sonny LaTierri
Kelly Ward as Putzie
Stockard Channing as Betty Rizzo
Didi Conn as Frenchy Facciano
Jamie Donnelly as Jan
Dinah Manoff as Marty Maraschino
Released 16 June 1978 (USA)
Released 14 September 1978 (UK)
Written by Jim Jacobs, Warren Casey & Bronte Woodard
Music by Warren Casey
Directed by Randal Kleiser
Rated PG (Original theatrical rating A)
110 Mins approx
Space is limited to 30 seats in the upstairs cocktail lounge so this is a strictly ticket only screening. Please book in advance to secure your seats, there will be no tickets available on the door. The upstairs bar is open and staffed exclusively for the Amity Cinema audience from 6:30pm onwards, you are more than welcome to stay for drinks after the film has finished.

Doors open at 6:30pm
Film starts at 7:00pm with a short introduction
There will be an interval halfway through the film to allow you to stretch your legs, use the bathroom, get some more drinks etc.
If this screening sells out and you have missed your chance to book tickets, please email theamitycinema@outlook.com stating the title of the film and how many tickets you would like to book, if there is enough interest then a second screening can be added and you will be given priority access to booking tickets for the additional date.
Tickets are £6.50 each (plus booking fee). If you want priority access to tickets please join the mailing list by emailing theamitycinema@outlook.com
The aim of the Amity Cinema is to bring people together to appreciate great films on a big screen, as they should be seen. Please do not treat the Amity like a traditional cinema, don't be concerned about being 100% silent, don't be worried about getting up to go to the bar or use the bathroom at any point, you're sat in a bar that serves excellent beer just behind your seats, feel absolutely free to quote along, cheer, cry, despair, warn the characters about what's behind them etc. You also don't need to leave the room as soon as the credits roll, you are welcome to stay and have a few drinks and discuss the film or just continue enjoying your evening.
I want to bring people together to have a good time. I want us to have our very own cinema in the heart of Holmfirth.
GREASE (1978) 45th Anniversary 4K
Tickets sold by TicketSource
Related Events
Don't forget to mention you saw the event on Holmfirth Info!
Do not download or copy this data for commercial purposes.